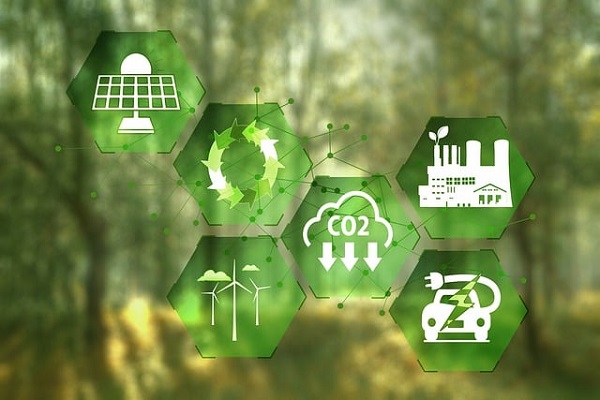 On Wednesday 15 March 2023, Luxembourg's Ministry of the Environment, Climate and Sustainable Development reported that the Grand Duchy had met its greenhouse gas emission reduction target for 2021.
Total emissions were 1.3% below the emission allocation set under the Grand-Ducal Regulation of the amended Climate Act of 15 December 2020.

Up 5.5% compared to 2020, a year marked by lockdowns related to the COVID-19 pandemic, emissions in 2021 were the equivalent of 8,073,234 tonnes of carbon dioxide (CO2). This was 12.7% below the level of 2019, respectively 20.2% below the level of the reference year 2005.
For the transport and agriculture sectors, Luxembourg met the emission allocations for 2021, while the country exceeded these allocations for the sectors of industry, manufacturing, construction, residential and other buildings and waste management and wastewater treatment.
The amended climate law of 15 December 2020 retains the objective of climate neutrality by 2050 at the latest, as well as reducing greenhouse gas emissions at national level by 55% by 2030 compared to the level in 2005. This target concerns all emissions allocated to Luxembourg except for 20 large industrial installations and aviation, which are covered by the European Union Emissions Trading System (EU ETS).
Emission reduction targets will need to be set for the five aforementioned sectors by means of a Grand-Ducal regulation, accordingly to the amended climate law.
The ministry assured that government will update the Integrated National Energy and Climate Plan (PNEC) in accordance with the EU Regulation on the Governance of the Energy Union and Climate Action and the amended Climate Act of 15 December 2020.

Primarily based on the analyses and proposals of the interministerial committee for climate action, the recommendations of the "Klima-Biergerrot" (citizens' climate council) and the Climate Policy Observatory, as well as the work of the climate action and energy transition platform, the PNEC update will include a series of new and enhanced measures to ensure compliance with the energy and climate objectives. The document will be subject to a public consultation before being forwarded to the European Commission.