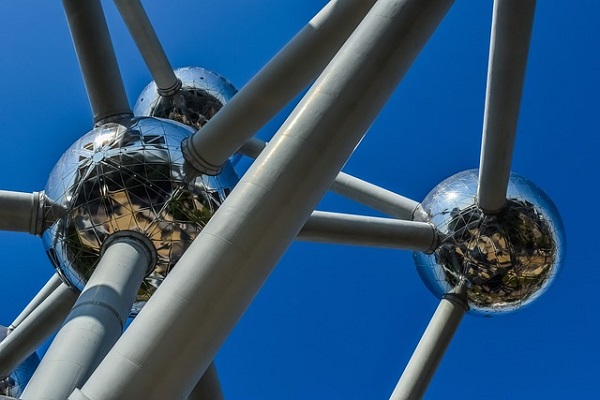 Atomium, Brussels; Credit: Pixabay
Each year on 21 July, Luxembourg's neighbour Belgium celebrates its national holiday, Belgian National Day, which marks the anniversary of the oath-taking of King Leopold I as the first king of the Belgians on this day in 1831.
Various public festivities are taking place in Belgium on Friday 21 July 2023 to celebrate Belgian National Day, which coincides this year with the tenth anniversary of the reign of King Philippe. In addition to the traditional Te Deum in St Michael and St Gudula Cathedral, Brussels will host a "Party in the Park" between the Palace of Justice and the Palace of the Nation throughout the day. In the afternoon, the traditional military and citizens' parade will take place in Place des Palais, followed by a free concert and a laser, light and fireworks display in Cinquantenaire Park.
In Luxembourg, the non-profit organisations Union Royale Belge Luxembourg and La Liégeoise Lux teamed up with the Bofferding Brewery (Brasserie Nationale) for a Belgian National Day celebration on Thursday evening.
Belgians make up the fourth largest foreign community in the Grand Duchy (after the Portuguese, French and Italian communities). According to STATEC, there were 19,205 Belgian nationals residing in Luxembourg as of 1 January 2023. In addition, some 50,000 cross-border workers regularly make the journey from Belgium to Luxembourg.
Close ties between the two countries have existed for many years and they notably cooperate today within the Belgium-Luxembourg Economic Union, the Benelux, the European Union and NATO. There is also an Embassy of Belgium in Luxembourg and an Embassy of Luxembourg in Brussels (Belgium).
Speaking to Chronicle.lu about Belgian National Day, Thomas Lambert, Ambassador of Belgium to Luxembourg, explained that it had "a special flavour to it" this year, "as we also celebrate ten years of reign of HM King Philippe. We congratulate him and wish him well on this occasion."
"It is also a moment of reflection in relatively turbulent times," he elaborated, addressing the current geopolitical context. "War is still happening on our continent; we are in the process of adapting our economies and societies to climate and energy transition with globalisation under pressure. Many people feel uncertain because of this." Despite this uncertainty, the Belgian Ambassador was confident that "we can collectively find solutions to the challenges of our times. And we are way more resilient and innovative than many believe. It is important to continue reaching out to all sections of society: fragmentation is feeding polarisation and I believe we need more bridges amongst all groups in our modern societies."
"In this regard, we are blessed with the Europe we currently have. Member states, at all levels, managed to integrate very well and we have succeeded in achieving a large degree of integration. It contributes to stability, peace in Europe and a high degree of prosperity," Ambassador Lambert said, adding that "what is working in the broader EU is particularly true with our Benelux partners, with a very special place for Luxembourg."
Elaborating on Belgium-Luxembourg relations, he said: "In the past twelve months, we have furthered our bilateral cooperation and friendship at so many levels. I am deeply grateful for the daily successful and very pleasant cooperation with Luxembourgers in many sectors."
Ambassador Lambert concluded by referencing the busy year ahead for Belgium: "This year's national day also means a certain calm 'before the professional storm sets in': as from January 2024, Belgium will both hold the EU presidency (six months), the Benelux Presidency (twelve months) and we will also organise Belgian federal elections and European elections in June 2024 will be a very busy time, so today we can still raise the glass and enjoy a beautiful summer."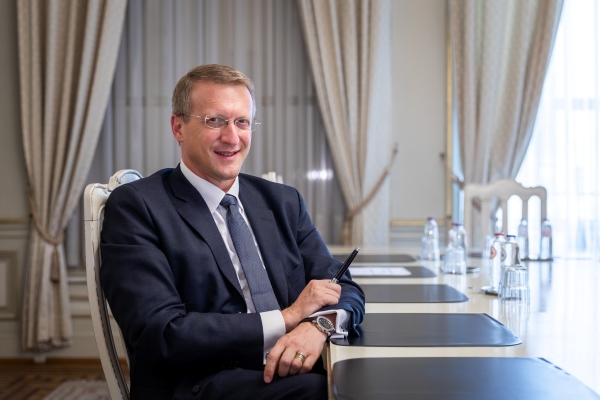 Pictured: Thomas Lambert, Ambassador of Belgium to Luxembourg; credit: Embassy of Belgium in Luxembourg