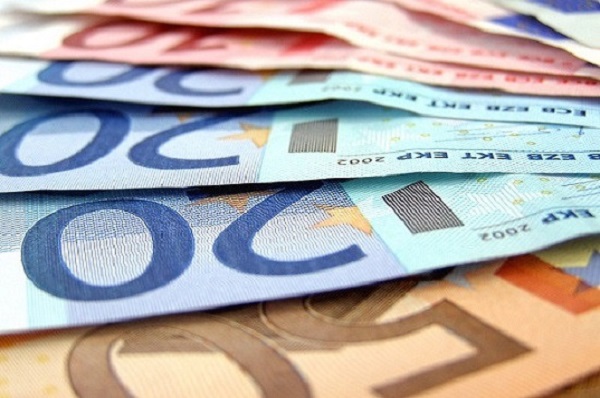 According to Luxembourg's statistical institute, STATEC, the annual rate of inflation in the Grand Duchy stood at 5.4% in December 2022, down from 5.9% the previous month.
In December 2022, the national consumer price index, calculated by STATEC, decreased by 0.6% compared to the month before. This trend is explained by the 8.8% decrease in petroleum product prices over one month.
At the pump, motorists had to pay 11.5% less for a litre of diesel and 12.3% less for a litre of petrol compared to November 2022. Heating oil bills fell by 18.0%. Despite this monthly decrease, the prices of black gold derivatives in the index basket were 15.8% higher than in December 2021.
Fees for childcare in non-formal education structures continued to fall by 15.0% following the entry into force of the law on free non-formal education. Free midday meals in education and care structures during school weeks, also in force since the start of the 2022-2023 school year, reduced the position of the index relating to canteens by 19.4% over one month. All these results are based on an administrative file which enters into the calculation of the official index with a lag month and relates to the month of November. Over one year, the reception fees in non-formal education structures were 23.6% lower.
The price of alcoholic beverages fell by 0.9% in December 2022 compared to the previous month, following discounts over the holiday season on spirits and liqueurs (-2.5%) and wine (-1.4%, including sparkling wine). Food prices increased by 0.5% over one month. The biggest price increases compared to the previous month applied to fresh vegetables (+5.1%), fresh fish (+4.8%), baby food (+2.7%) and breakfast cereals (+2.2%). Prices for fresh fruit (-2.4%), bread (-0.5%) and pork (-1.4%) dropped compared to November 2022. Compared to the previous year, food prices were 11.0% higher.
On the services side, the price of meals and drinks consumed in restaurants and cafes went up by 0.4%. Seasonal travel also had a strong inflationary influence on the overall result. Due to the school holidays, airline ticket prices increased by 30.1% compared to the previous month. Package tour price increases were limited to 10.3%. Following special offers in December, multi-service telecommunications offers (i.e. bundles) posted a decline of 7.3% compared to November.
The annual inflation rate thus fell from 5.9% in November to 5.4% in December. The annual core inflation rate lost 0.3 points, dropping to 4.6%. The general index for the month of December, expressed in base 100 in 2015, amounted to 117.06 points. The half-yearly average of the index connected to the 1.1.1948 base rose from 963.34 to 963.76 points. The next wage indexation will be triggered when the value of 964.64 is reached.