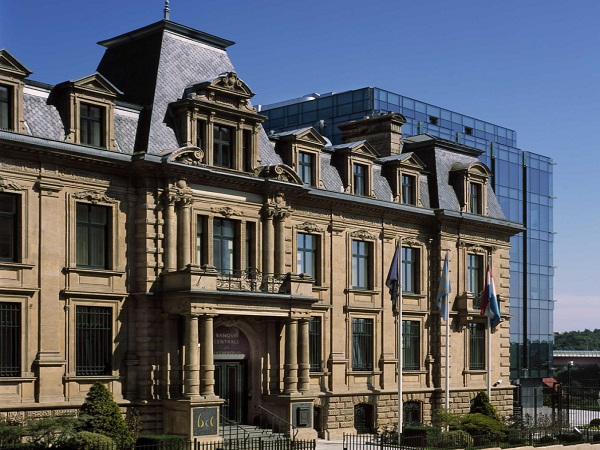 Credit: BCL
The Banque Centrale du Luxembourg (BCL) and STATEC, Luxembourg's national statistics office, have announced that, according to initial provisional results, the state's current account balance showed a surplus of €1,655 million at the end of the first three quarters of 2021.
The goods surplus stood at €1,135 million and declined slightly over the first three quarters of 2021 (-€260 million).
Exports and imports of goods, however, witnessed increases of 9% and 12% respectively. More specifically, net exports from international trade (purchases and sales of goods without going through Luxembourg) were up 13% (+€234 million). At the level of general merchandise (i.e. excluding trading), export growth amounted to 9% (+€1,334 million), while imports increased by 12% (+€1,828 million).
The balance of international trade in services increased by 10% over the first three quarters of 2021 (+€1,637 million), which is explained by the fact that exports and imports each grew at a sustained rate of 10%. Trade in non-financial services grew for exports (up 4%) and imports (up 3%), whilst international trade in financial services reported strong growth of 16% for exports and 19% for imports. According to BCL and STATEC, this development is mainly explained by the significant appreciation of assets managed by investment funds during the period under review (up 13%).
In the financial account, over the first three quarters of 2021, direct investment flows remained characterised by divestment operations both for assets (-€118 billion) and for commitments (-€106 billion) . These operations concerned a few SOPARFIs (financial holding companies), which continued their operations to restructure, terminate or relocate their activities.
Overall, Luxembourg's balance of payments ended with a surplus of €1,655 million in the first three quarters of 2021, i.e. a decrease of around 49% compared to the same period in 2020 (-€1,561 million).