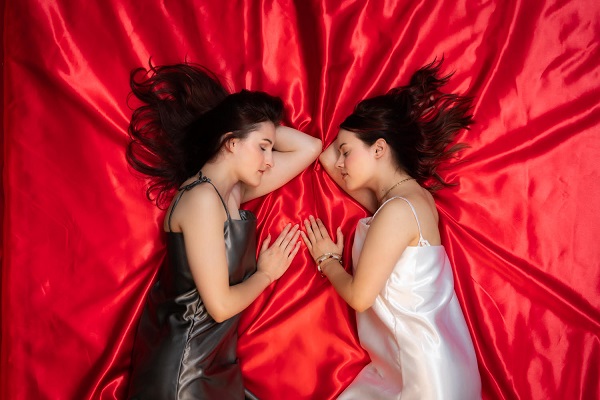 David's Redhaired Death; Credit: © Alfonso Salgueiro Photography
Chronicle.lu got the opportunity to see the first live English-language drama production in Luxembourg since lockdown and the exit strategy from restrictions has started.
BGT, driven by Tony Kingston, has made it mission over the past number of years to bring English-language drama to parts of Luxembourg that have not experience it before, from different perspectives including in non-English schools and engaging non-Anglophone actors and directors in English-language productions where the audiences have been both Anglophone and Luxembourgish, as well as...
Their latest production, "David's Red-Haired Death", is currently on a 4-performance run at the Kinoler in Kahler, located between Bascharage to the south and Steinfort to the north. Kahler is a very artistic village and has garnered a reputation over the past decade for its striking artistic murals as well as opening a new 50-seat cinema in its renovated and refurbished village primary school. The play take place in the former school building with a small stage at one end, a fully-stocked and equipped bar at the other, and circa 20 seats (respecting COVID-19 physical distancing) where normally nearer 50 could be accommodated.
It is no less cosy and a perfect setting (superb acoustics) for the play which was written by Sherry Kramer who explained "I had to write this play because I wanted to understand how the death of someone we love rewrites our lives, in an instant, and how we have to move on with our lives, afterwards". Directed by Tony Kingston and with Assistant Director Tiara Partsch, two two primary characters, Jean and Marilyn, are played by Cindy Bloes and Lina Peller respectively who are actors from Luxembourg studying theatre in Munich.
The 2-hour production comprises Act 1 (55 minutes) during which the relationship between mainly the two women themselves is explored, developing the characters along the way, with Act 2 (45 minutes) featuring David's death and its affect on the two women and seeing how they cope in its aftermath. Jean drives across the US and stops, meeting Marilyn, both redheads, and discover they have a lot in common.
From then on, the story flips continually from the present to the past and the future - thankfully not like Christopher Noland current film "Tenet" which also features backwards motion. While it may be confusing at times in Act 1, everything comes together in Act 2 and the true relationship between the two women becomes clear by the end, and the differences in their deportment, mindset and attitude at the various times becomes self-explanatory.
While this is a play about death, it it not morbid in any way. Far from it; it is about the relationship between the two women and what happens when someone close to them dies. There are a few amusing moments, not least near the start during a 10-minute monologue when Jean lists a number of people whose death has affected her in one way or another. It is mostly dialogue between the two women, with other characters appearing on occasion for small contributions, but sometimes the actors also address the audience directly.
Some tickets are still available for Saturday's two performances at the Kinoler in Hagen. Tickets cost €15 (€10 for students) and can be reserved exclusively via email: the.bgt.lux@gmail.com. In light of the uncertainty surrounding coronavirus, no advance payments will be accepted; instead, attendees can pay at the door.