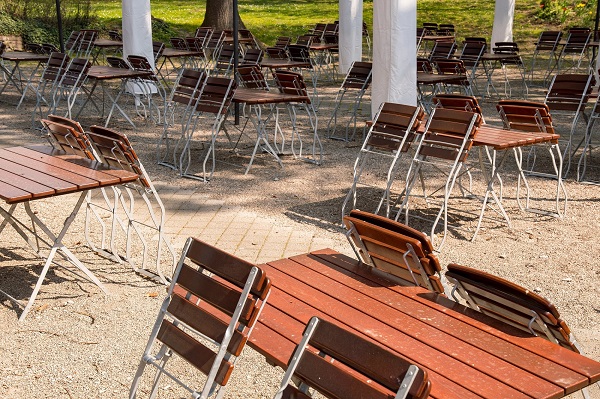 Horesca, the national federation of hoteliers and restaurateurs, has called on the Luxembourg government to immediately allow restaurants and cafes to open their terraces ahead of the planned reopening of the sector on Monday 15 March 2021.
The hospitality federation noted that infections are on the rise again in Luxembourg despite the closure of restaurants and cafes over the past three months. Horesca thus maintained that it is not cafes, restaurants and hotels which are the cause of the spread of COVID-19. In a press release issued on Thursday, the federation stated: "Our establishments are not the cause of the problem but could be part of the solution".
Having already developed the "Safe to Serve" concept after the first lockdown, Horesca has now stressed the importance of preparing for the reopening of the sector "by putting viable concepts on the table" and "ensuring adequate physical distancing" both indoors and outdoors (on terraces). With the return of good weather and more frequent outdoor gatherings, the federation maintained that it would be better to have people gathered at small tables on a terrace than large groups gathering in public spaces. As such, Horesca has demanded that terraces be allowed to open and the ban on alcohol consumption in public be abolished.
The federation further justified its demands by citing the slow progress of the vaccine rollout in Luxembourg: "Business owners and their employees can no longer cope with this situation when the vaccine strategy is not progressing as promised". Horesca recalled that it had been almost a year now that hotels, restaurants and cafes had been "practically shut down". They also stressed the importance of discussions with the various partners in this sector in finding a solution.
These calls for an immediate reopening of terraces come despite the federation recently admitting that it did not believe that restaurants and cafes would reopen before 1 April 2021.