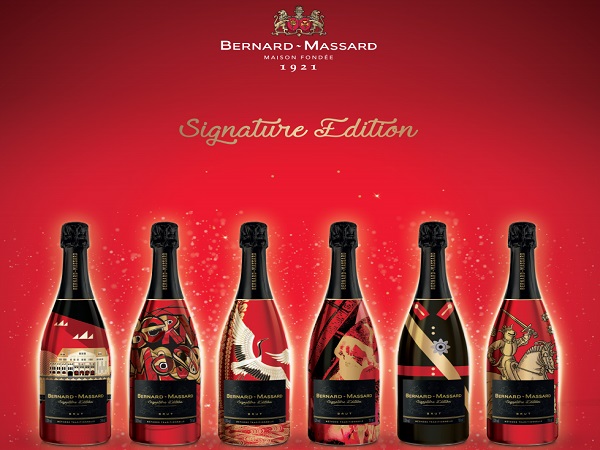 Credit: Bernard-Massard
For a number of years, Bernard-Massard has been supporting and promoting artists by offering them the opportunity to dress their creativity with a year-end vintage, presented in a limited edition.
Through an online contest, Bernard-Massard invites budding, seasoned and experienced artists each year to create a personalised label and collector's muselet for his effervescent cuvées.
This year, six artists were chosen to dress the bottles of the 2019 limited edition, called "Signature Edition":
Michel Rion (France)
Anne Kurki (Finland)
Ilse Theunissen (Belgium)
Verena Preiser (Luxembourg)
Yves Durif-Varambon (Canada)
Florkey (Belgium)
Bernard-Massard's "Signature Edition" will be on sale by the end of the year in most commercial channels in Luxembourg and Belgium. The works of the artists of the 2019 edition will also decorate the muselets of all bottles of 75 cl of Bernard-Massard cuvées marketed in Belgium and Luxembourg during this period.