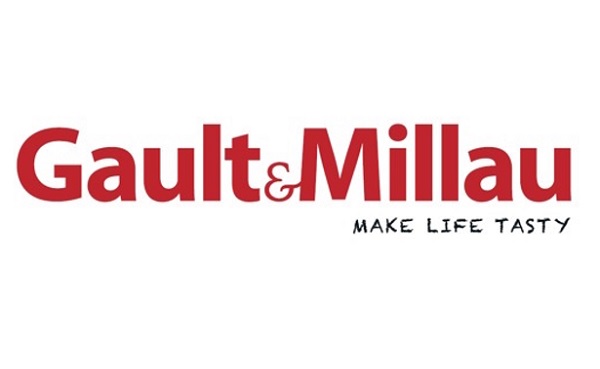 On Monday afternoon, the Hotel le Royal in Luxembourg-ville was the venue where Gault & Millau, the gastronomic guide publisher, unveiled the winners and the electronic edition of the 2019 Luxembourg guide.
The hardcopy guide will go on sale on 5 November after its presentation in Belgium, for €29 from http://shop.gaultmillau.be, with the website and app versions (both free-of-charge) now available which include all restaurants listed and which allows a multi-criteria search and a geolocation function.
The unveiling of the Gault & Millau Luxembourg Chef of the Year was held in the presence of journalists and numerous restauranteurs, with management of the Guide awarding the laureates and presenting the results of the 2019 edition of the Belux Guide.
This year, the Chef of the Year is none other than Roberto Fani, chef and owner of the restaurant Fani in Roeser.
Other winners included:
- Lionel Marchand (La Pomme Cannelle @ Hotel le Royal): Pastry Chef of the Year;
- Morris Clip (Tempo @ Philharmonie): 1st Pop of the Year;
- René Mathieu (La Distillerie, Chateau de Bourglinster): Culinary Innovators Restaurant Philosophy Award 2018;
- Anthony Masson (Ma Langue Sourit, Moutfort): Sommelier of the Year;
- Jennifer Murgia-Radelet (Restaurant Yves Radelet, Draufelt): Hostess of the Year;
- Claude Magnin (Postkutsch, Esch-sur-Alzette): Clin d'œil de l'Année (Wink of the Year); and
- Hannes Graurock (Le Luxembourg, Wemperhardt - in the far north of the Grand Duchy): Discovery of the Year.
Also, after Sandrine Pingeon last year, the editor of the guide wanted to pay tribute to a personality who works behind the scenes of the good tables and quality products for several years: Jean Kircher, founder and boss of Pains & tradition in Bascharage who was awarded "Personality of the Year". A miller and baker who, thanks to the seriousness of his work and the quality of his products, has earned the confidence of many great Luxembourgish chefs.
This year's Luxembourg guide contains no less than 34 new restaurants, including the first 14 "Pop"s, fun addresses, with a neat atmosphere and decor - Casual Gastronomy, Gourmet Food Street, Wine & Food Bars, Trendy Tapas. You can enjoy unique dishes, with simplicity but without simplicity and always high quality. Generally for less than €35 and in less than an hour.
For the third time, Gault & Millau offers its selection of the best chocolatiers in a new guide. This year, their anonymous tasters selected the best chocolatiers from Belgium, but also for the first time from Luxembourg. There are six Grand Ducal addresses essential for chocolate-lovers.
A highlight of the evening was a gala dinner concocted by several great Luxembourgish chefs for a total of 250 Luxembourgish and foreign entrepreneurs, chefs and gastronomers in the salons of the Hôtel LeRoyal in Luxembourg.