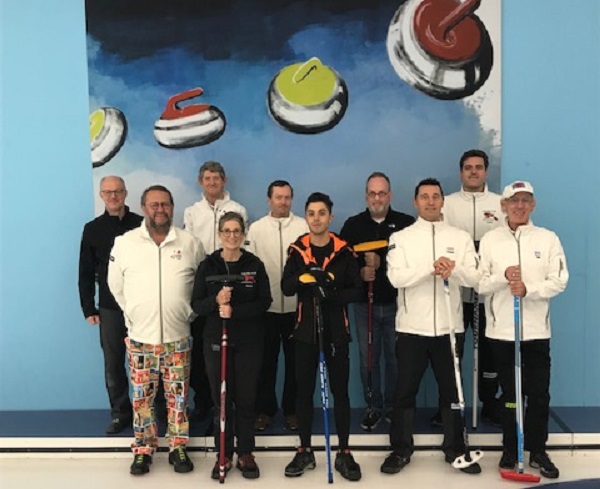 Credit: Curling Luxembourg
Luxembourg secured an unexpected win in the Benelux Curling Cup in the Netherlands over the weekend.
With 33 points (9 wins, 4 draws and 3 defeats), Luxembourg finished ahead of opponents Belgium (21 points) and the Netherlands (18 points),
The second edition of the Benelux Curling Cup took place in Zoetermeer in the Netherlands on 9 and 10 October 2021. The first edition took place in Zemst (Belgium) in October 2019 before the COVID-19 pandemic and was won by the Belgian hosts.
Each country played with four teams (two teams of four and two doubles teams of two players). Each team played against the two teams of the two other countries, i.e. four games for every team and a total of sixteen games for each country.
Luxembourg's teams were composed as follows:
Team 1: Volker Beba, Alex Benoy, Barry Foulds, Philippe Giltaire and Lukas Jirousek;
Team 2: Jean Champagne, Dan Kelly, Ealya Kaleghi, Claude Schweitzer and Karen Wauters.
Curling Luxembourg will next compete in the Coupe de Luxembourg, which is taking place at Kockelscheuer on 6 and 7 November 2021.