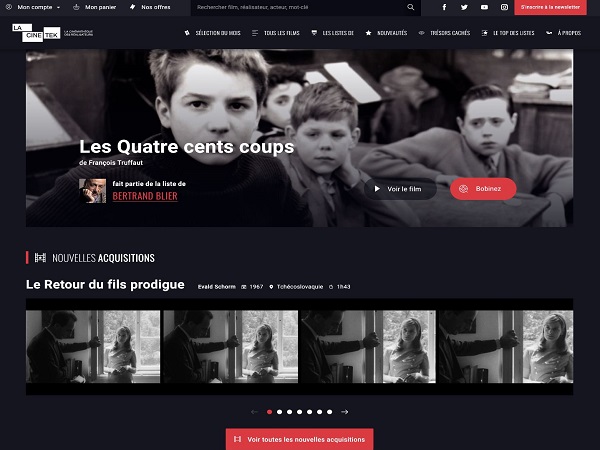 Today, Thursday 22 October 2020, marks the launch of French video on demand (VOD) platform LaCinetek.com in Luxembourg and Belgium.
Launched in 2015 in France, the platform has been available in Germany and Austria since 2019. From Tuesday 10 November 2020, residents of Luxembourg and Belgium will be able to opt for the monthly subscription. The platform counts some 860 films available on demand.
93 directors at the heart of the project, which claims to be the first VOD site dedicated to the great films in the history of cinema. LaCinetek offers a catalogue exclusively composed of films selected and commented on by directors. Each month, a new filmmaker composes his / her ideal film library and unveils 50 films, made before 2005, which have influenced his / her work.