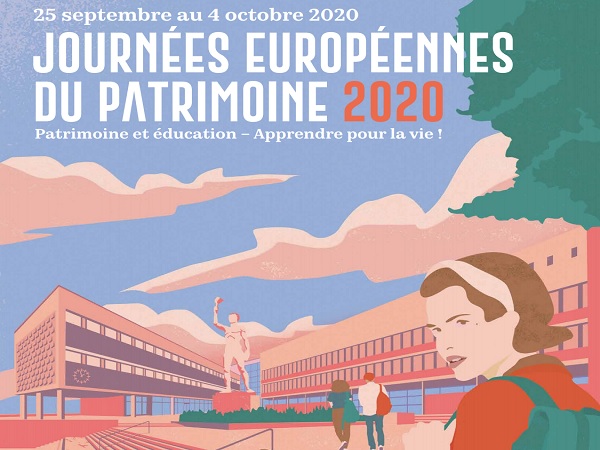 During the conference "Architectural heritage: methods and reviews 2019-2020", organised yesterday by the National Sites and Monuments Service (abbreviated as SSMN) as part of European Heritage Days, Luxembourg's Minister of Culture, Sam Tanson, took stock of the protection and conservation of architectural heritage in the Grand Duchy.
Whilst between 1928 and 2008, only some 700 buildings were protected by the state, the number of protected buildings now stands at 1,643. In addition, the new general development plans of 53 municipalities provide municipal protection to more than 13,700 buildings.
Luxembourg's Culture Minister Sam Tanson recalled, however, that such positive developments should not distract from the shortcomings which continue to mark the safeguarding of national heritage. She stated: "We need a paradigm shift. We need to act rather than react".
Quoting the bill related to cultural heritage, the minister showed confidence in the future protection of Luxembourg heritage: "The bill will establish inventories listing, municipality by municipality, all buildings deserving of protection. This protection will then become effective by way of grand-ducal regulation which will also be subject to a public inquiry". Given the scale of the work to be carried out in this context, the SSMN team (whose staff has doubled in ten years) will continue to expand and will be strengthened as early as next week by the addition of two new inventorists.
SSMN Director Patrick Sanavia gave an update on the efforts made by his department in recent years. While the service currently supports some 600 owners in the restoration of their buildings, countless examples bear witness to the fact that protection as a national monument in no way excludes a reallocation of buildings in line with modern needs. In 2019, 930 visits to owners were carried out by SSMN agents to prepare and support restoration work. 334 ministerial pledges of subsidies were sent and almost €4 million liquidated to honour post-work promises.
The head of the SSMN scientific inventory service, Christina Mayer, presented the methodology of this inventory which has been in the process of being carried out for the past four years. For three municipalities, this inventory has been completed and published, namely Larochette, Fischbach and Helperknapp. That of Mersch is on the verge of completion.
Culture Minister Sam Tanson once again recalled the importance of raising awareness of architectural heritage. While the 2020 edition of European Heritage Days is primarily aimed at young people, the minister presented the educational kit "LABO Patrimoine", which pursues this objective.