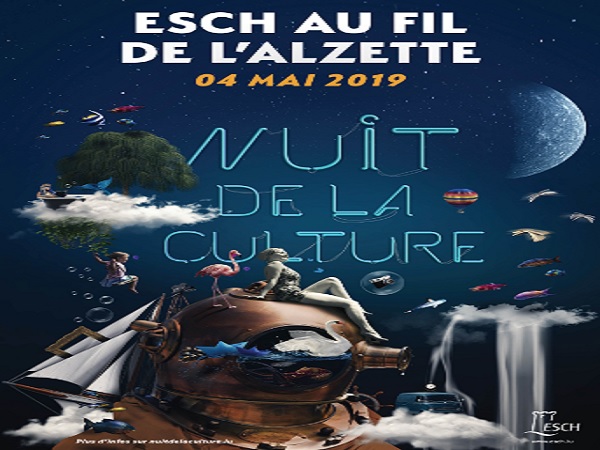 The 8th edition of the Nuit de la Culture in Esch-sur-Alzette has been postponed until September, in light of the passing of His Royal Highness Grand Duke Jean.
Due to the death of Grand Duke Jean whose national funeral will take place on Saturday 4 May, the City of Esch-sur-Alzette has decided to postpone this year's Nuit de la Culture (originally scheduled for that same date) until Saturday 14 September 2019.
The Nuit de la Culture team will, however, be present at the Town Hall on 4 May to inform potential visitors of these changes.