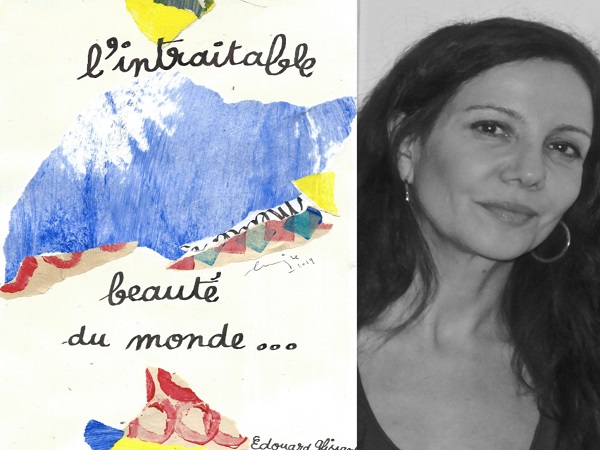 Carla Lucarelli, Luxembourgish poet; Credit: neimenster
The 12th edition of the Printemps des Poètes festival will take place this weekend from Friday 15 March 2019 across Luxembourg.
Launched in 1999 in France, the Printemps des poètes has since made its way across the borders. The association Printemps des poètes Luxembourg offers the Luxembourg public events that offer contemporary open, lively, multilingual and dynamic poetry.
For this 12th edition, the Printemps des poètes Luxembourg will offer a more intimate atmosphere, but still a dozen poets and poets from all walks of life. Taking the stage this year will be Luxembourg poets Carla Lucarelli and Miriam R. Krüger, as well as Isabella Breier (Austria), Laurence Vielle (Belgium), Eduard Escoffet (Spain), Amandine Marembert (France), Anna Szabót (Hungary), Mia Lecomte (Italy), Marta Podgórnik (Poland) Ana Marques Gastão (Portugal) and the winners of the youth competition "Concours Jeune Printemps".
The opening evening of the festival will take place on Friday 15 March at the Luxembourg Learning Centre in Belval, from 19:30. There will be poetry readings from Eduard Escoffet, Isabella Breier, Amandine Marembert, Anna T. Szabó and Carla Lucarelli, as well as the youth competition winners. Andreï Kostyrka will provide the musical entertainment.
Next on the agenda will be the Grande Nuit de la Poésie on Saturday 16 March at Neumünster Abbey, from 20:00. The event will feature readings from the above poets plus music by the guitarist David Murgadas and an Ernster book stand. Snacks will be available on site.
The festival will end on Sunday 17 March with a poetry morning, featuring readings from Laurence Vielle, Mia Lecomte, Ana Marques Gastão, Miriam R. Krüger and Marta Podgórnik, at Galerie Simoncini (6 rue Notre-Dame, Luxembourg) from 11:00 to 13:00.
Free entry. For more information, visit www.neimenster.lu.