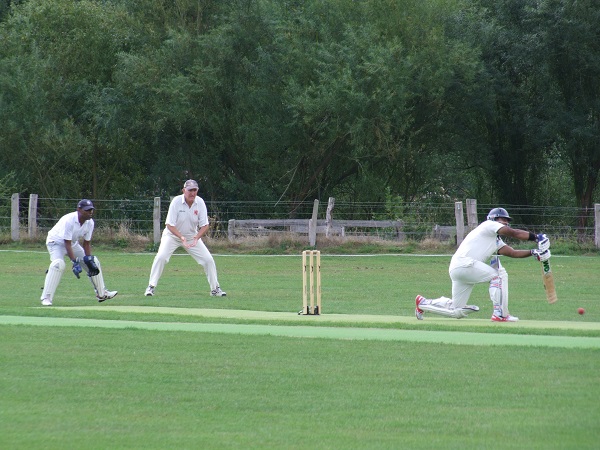 Lagaan Cup 2018;
Wednesday 15 August, a public holiday in Luxembourg due to the Feast of the Assumption, is also Independence Day in India; this day is celebrated by the Indian community in Luxembourg with a cricket match involving the Indian Association Luxembourg (IAL) and the Optimists Cricket Club at their grounds in Luxembourg.
The event is both sporting and social, with the IAL, courtesy of the Tandoori restaurant, providing a hot curry buffet lunch for all players and spectators alike, between innings.
This year, the IAL won the toss and batted first, scoring a total of 200 of their allotted 35 overs. The game has an unwritten, and very sporting rule that means that anyone scoring a half-century (50 runs) retires to allow another batsman come to the crease. In this case, both Vikram Vijh and Praveen Karruvila (53) retired out with IAL cruising at 110 in the 16th over and with an eye towards a total score of 250. However, Mike West for the Optimists had other ideas and, with his magical spin, they restricted the IAL to 200.
Set 201 to win, the Optimists batsmen started steadily with their top batsmen Romil Prasad and Scott Browne scoring freely where other bats kept on rotating strike and, in the end, successfully chasing the score down in the 32nd over.
IAL president, Selvaraj Alagumalai, handed over the Lagaan Trophy to the Optimists captain, James Barker, and thanked each and every player as well all volunteers who helped to make the event succesfull and requested all members to participate more on the social side of cricket at such events.