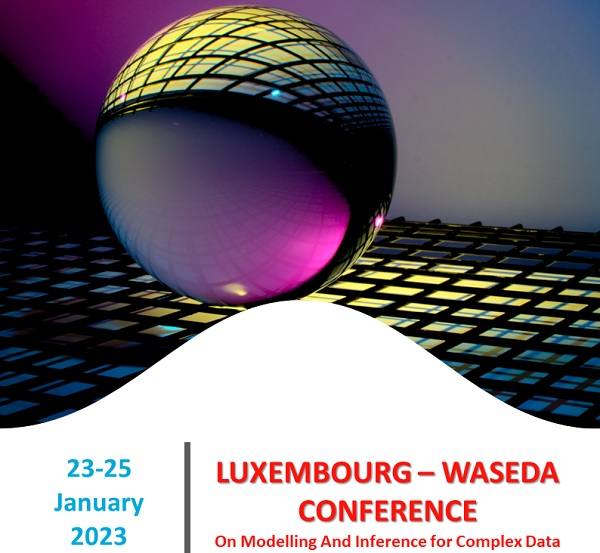 The University of Luxembourg (Uni.lu) is to host a Luxembourg - Waseda Conference from 23-25 January 2023 at the Esch-Belval Campus on the theme of "Modelling and Inference for Complex Data".
This conference marks the friendship between Luxembourg and Japan, more concretely on the level of timely data science research. It is partially financed by Waseda University, a private research university in Tokyo, and partially by the ERA Chair SanDAL, an EU-funded project aiming to establish statistics research at Uni.lu.
On the first day, the conference will be opened by Jean-Marc Schlenker, Dean of the Faculty of Science, Technology and Medicine, by Serge Allegrezza, Director of STATEC, and Christophe Ley, Professor of Applied Statistics at the University of Luxembourg.
It will feature as Keynote Speaker a world-famous statistician, Marc Hallin from Brussels, and Masanobu Taniguchi from Waseda, the "godfather" of Japanese statistics.
The conference is filled with talks from Luxembourg and Japan.
The hybrid event is being held in person at the Maison du Savoir, and also online.
On the evening of Monday 23 January 2023, the Japanese delegation and Christophe Ley's research team have scheduled a dinner in Luxembourg city with guests / representatives of Japanese banks and companies established in Luxembourg.
On Tuesday 24 January, a conference dinner will be held on the Belval campus.
For details, see https://math.uni.lu/midas/conferences/waseda2023/