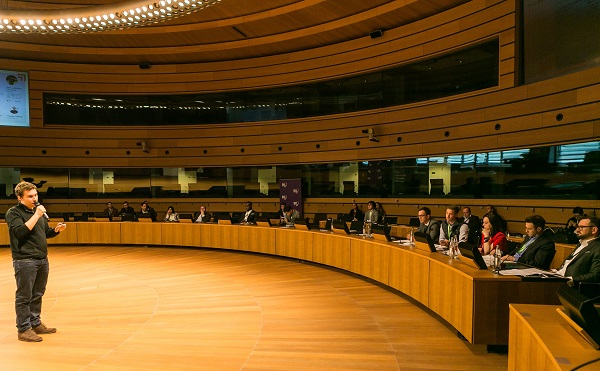 Credit: Farvest
Farvest has announced that is organising a Mastermind Summit and Competition as part of the next edition of ICT Spring, which is taking place on 14 and 15 September 2021.
This new event, which will be held at the European Convention Center Luxembourg (ECCL) on Wednesday 15 September 2021, is dedicated to the startup ecosystem and aims to promote and share best practices, foster emulation between entrepreneurs and venture capitalists (VCs) and garner recognition for the best international startups of this ecosystem.
Supported by and built in collaboration with Luxembourg's Ministry of the Economy as well as the Luxembourg Chamber of Commerce, the Mastermind Summit programme will notably highlight trends in the international startup ecosystem. The conferences will give participants the opportunity to dive deeper into the startup ecosystem and get specific information around international and European acceleration programmes as well as incentives from the Greater Region. VCs will also take part in the programme and will notably share insights on the trends they are following, how to build a unicorn and what they are expecting when looking for targeted startups.
The following representatives will attend and present their acceleration programmes at this event: Expon Capital, Luxinnovation, NRW Bank, Luxembourg House of Financial Technology (LHoFT), Findec, MENA Fintech Association, E2MC, European Space Agency (ESA) and Orbital Venture.
In addition, a startup village will be set up in the centre of the summit where participants will be able to discover the latest innovations of each sector.

Further information about the Mastermind Summit programme is available at: www.mastermindsummit.eu/summit.
On top of attending this one-day conference, startups have the opportunity to apply for free to the Mastermind Competition, which aims to reward the brightest startups from around the world.
For its inaugural competition, three categories are open for applications: Deeptech, Fintech and NewSpace. Startups participating in the competition will meet with various organisations, VCs and investors. The seven best and most innovative startups from each category will be selected to pitch their projects in front of a jury composed of industry experts, VCs and business angels during the Mastermind Summit. One startup will be crowned the winner per category.
To apply for the Mastermind Competition, visit www.mastermindsummit.eu/competition-application.