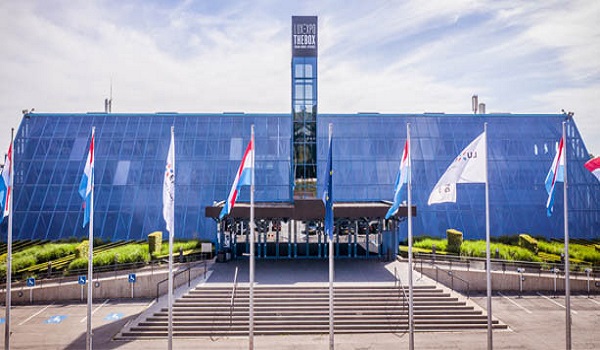 Luxembourg's General Directorate for Tourism and the Ministry of Mobility and Public Works have announced plans to transform the current Luxexpo site in Luxembourg-Kirchberg into a new congress and exhibition centre.
As part of its goal to make Luxembourg one of the top 50 global destinations for professional events, the government has decided to build a congress and exhibition centre in Luxembourg-Kirchberg, aimed at attracting internationally renowned events.
While the rental contracts for the exhibition halls of Luxexpo The Box are set to expire in 2028, the authorities agreed to maintain the current site in a redeveloped form adapted to the specific needs of professional events.
The design of this future convention and exhibition centre will be carried out in close consultation with the actors concerned, particularly the Fonds Kirchberg, in order to form an integral part of the detailed urban planning of the Luxembourg-Kirchberg district. Its construction will be carried out in phases to ensure the continuity, in part, of the activities of Luxexpo.
Luxembourg's Minister for Tourism, Lex Delles, noted that "the construction of a high-class congress and exhibition centre in Kirchberg will make it possible to highlight the potential of Luxembourg as a benchmark destination in the professional events segment and thus develop the government's priority economic sectors. With a multilingual and multicultural environment, a strategic position at the heart of Europe and innovative economic sectors, Luxembourg has all the assets to appear on the map of international congress organisers".
François Bausch, Deputy Prime Minister and Minister of Mobility and Public Works, added that "the construction of the new congress centre will be done as part of the overall redevelopment of the site currently occupied by Luxexpo. For the sake of densification, it is planned to build in height in order to free up floor space. The objective of this urban overhaul is to create housing and reduce the striking imbalance between the working population and residents on the Kirchberg plateau. The new district will be designed as an urban centre on a human scale, representing many points of attraction, with shops and various leisure activities".