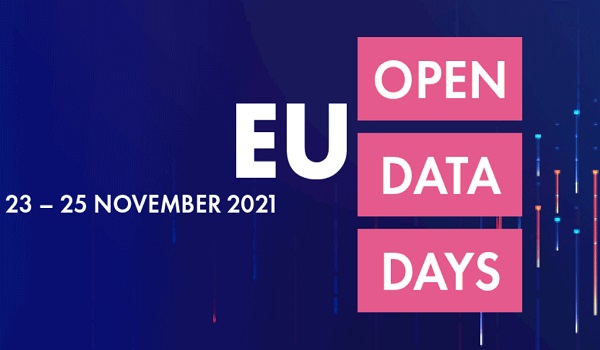 The Publications Office of the European Union, which is based in Luxembourg, is organising the first edition of the EU Open Data Days from 23 to 25 November 2021.
Data is a key asset for digital transformation. It is a building material for research and innovation, personalised products and services, powerful new technologies and better decision-making. These translate into solutions to societal challenges that can improve and even save people's lives, as the current pandemic demonstrates.
This fully online event aims to serve as a knowledge hub, bringing the benefits of open data to the EU public sector and through it to people and businesses.
The event will start with EU DataViz 2021, a conference on open data and data visualisation, on 23 and 24 November. It will close with the finale of EU Datathon, the annual open data competition, on 25 November.
The event organisters are looking for speakers to help shape the EU DataViz 2021 conference programme. Experts on open data and / or data visualisation are particularly encouraged to share their ideas, successful projects and best practices, which can be actionable in the setting of the EU public sector. Proposals are welcome from all over the world and from all sectors. For more information, visit the EU DataViz website. Those wishing to submit a proposal for a conference contribution should do so by 21 May 2021 here.
In addition, data enthusiasts from around the world are invited to propose their ideas for an application built on open data and compete for their share of the EU Datathon 2021 prize fund of €99,000. Applicants should demonstrate the value of open data and address a challenge related to the European Commission' priorities. Check the rules of the competition and to participate, submit a proposal for an application by 21 May 2021 here.
The EU Open Data Days are organised by the Publications Office of the European Union with the support of the ISA2 programme.
For further information, visit op.europa.eu/en/web/euopendatadays.