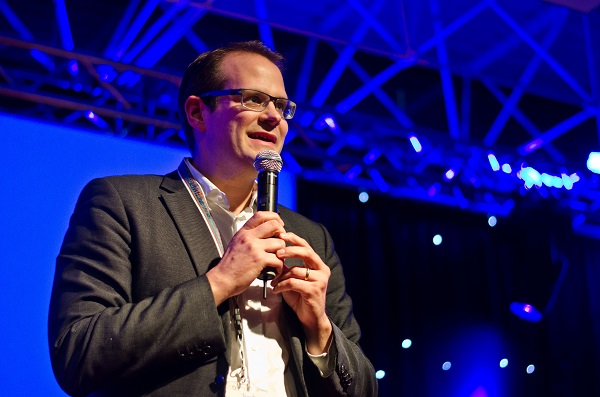 Lars Sudmann; Credit: Toastmasters
The Toastmasters Leadership Institute has announced that it is holding its third annual "Talk, Lead, Inspire" event on Saturday 25 January 2020 at Hotel Novotel in Luxembourg-Kirchberg, from 13:15.

The talk will focus on improving public speaking and leadership skills in the context of today's fast-moving world of work.
Throughout Luxembourg and Lorraine, several hundred professionals, from nurses to bankers, from trainers and coaches to IT specialists, practise these skills every week in one of the twelve Toastmaster clubs. These clubs provide a friendly and supportive environment, combined with online manuals and guidance on how to become a better public speaker and leader. Both English-speaking and French-speaking clubs exist.
Talk, Lead, Inspire is a yearly event that gives participants the opportunity to see how a Toastmasters club works. Experience a live meeting, attend communication and leadership workshops, listen to a keynote speech by an experienced TEDx speaker and meet Toastmasters from the clubs in Luxembourg and Lorraine.
Tickets cost €25 (TLI pre-sale ticket option) in advance or €35 at the door. This price includes a Toastmasters demo meeting, a coffee break with Nespresso coffee or tea and fruit juice, one of the following workshops: "Business Storytelling" in English by Harry Slagman or "Libérez l'audacieux qui est en vous !" in French by Fabien Ball, and the keynote speech "The innovative leader", in English, by author and TEDx speaker Lars Sudmann. Attendees will also have the opportunity to buy Lars Sudmann's latest book "Innovation that sticks" and have it signed by him on the spot.
More information about the programme and the speakers is available on the TLI website: https://tliluxlor.wordpress.com/.