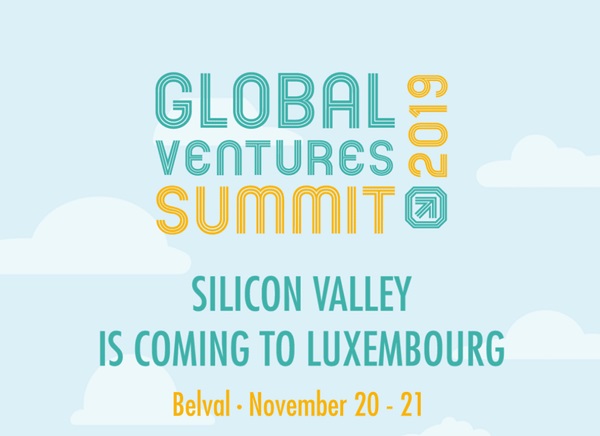 Europe's first Global Ventures Summit will be coming to Luxembourg later this year, on 20 and 21 November 2019 in Esch-Belval.
The Global Ventures Summit will see Silicon Valley tour the world. The tour started in Bali (Indonesia) in March 2019 and will next visit Mexico City in September, before making a stop this November in one of the countries at the heart of Europe: Luxembourg. The tour will end in Riyadh in Saudi Arabia in December 2019.
The summit brings together over 100 Silicon Valley Venture Capitals, more than 200 international business angels and over 1,000 corporates and limited partners. It is considered the number one event focused on empowering scalable technologies in high growth markets.
Key speakers at the event include a group of leaders from Private Equity, Venture Capital, Investment Banking industries as well as startup founders and key policy makers from around the world. Among the confirmed speakers are: Chance Barnett, CEO of Crowdfunder; Rashmi Gopinath, Partner at Microsoft Ventures; Pravan Malhotra, Venture Capital at IMF; Luke McNeal, Head of Emerging Markets at Amazon; Benjamin Running, Innovation and Design at Jet.com; Greg Jones, AR & VR Director at Google.
For a full list of speakers and further information on the summit, visit https://www.gvsummit.co/.
Early-bird tickets are now available at https://www.gvsummit.co/tickets-lux. Pass prices start from $155 (plus $8.75 fee).