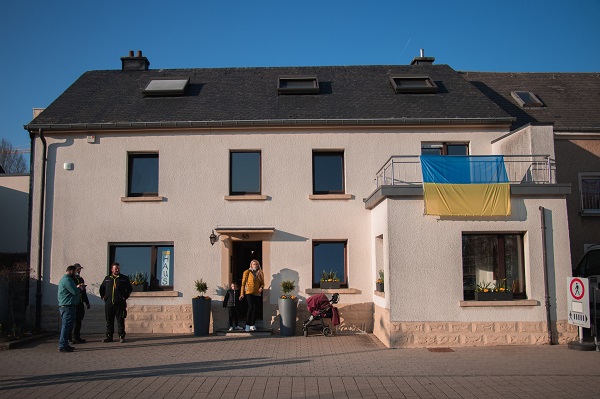 Credit: Commune de Strassen
The municipality of Strassen recently opened a meeting place for Ukrainian refugees arriving in Luxembourg: "Ukrainescht Haus Stroossen" ("Ukrainian House Strassen" in English).
This new house opened its doors on Thursday 10 March 2022, in the presence of Luxembourg's Minister of Foreign and European Affairs, Jean Asselborn, and the municipal council of Strassen.
Ukrainescht Haus Stroossen is an initiative of the municipality of Strassen aimed at providing Ukrainian refugees with a place where they can exchange, spend time together and participate in activities (including those for children and adolescents).
The house is managed by the integration and youth services of the municipality. In order to reduce the language barrier, they are being supported by local Ukrainians who have lived in Luxembourg for several years.
As of 10 March 2022, Strassen had taken in more than 100 Ukrainian refugees who were staying with private families or in hotels on the territory of the municipality.
Located at 48 Rue des Romains in Strassen (L-8041), the house is open every day from Monday to Sunday from 13:30 to 17:00.