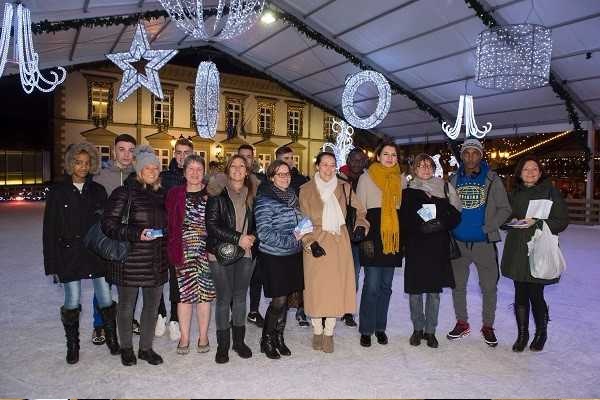 Distribution of free tickets; Credit: Copyright : Photothèque de la Ville de Luxembourg / Charles Soubry
On Thursday 7 December 2017, "Knuedler on Ice" donated 300 free admission tickets to Caritas, Red Cross, Zesummen aktiv!, the Fondation Maison de la Porte Ouverte and OLAI reception centres for asylum seekers.
The distribution of free tickets will enable refugees, people with special needs and other people in difficult social or financial situations in Luxembourg to benefit from this fun winter activity.
The Ville de Luxembourg encouraged this act of solidarity from Knuedler on Ice, installed in Place Guillaume II until 7 January 2018.