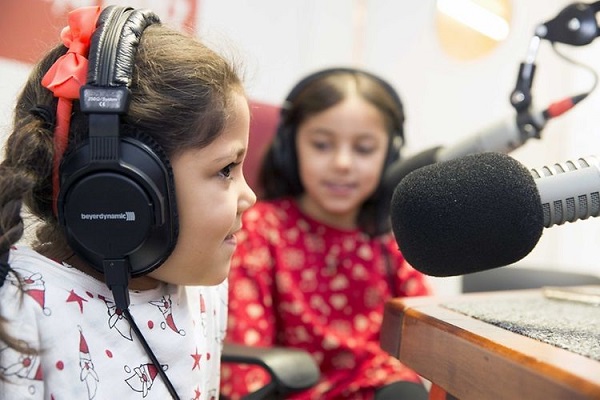 On Monday 11 and Tuesday 12 December 2017, children will once again take over the ARA City airwaves to raise funds for Luxembourg's Cancer Foundation.
This is the third year the ARA City team have solicited the help of youngsters to co-host the Breakfast show, all in the name of charity.
"I'll be honest I was a bit sceptical when Station Manager Lisa McLean initially came up with the idea, but we actually had a great time with the kids and listeners were really positive about the shows, it just seems part of Christmas now." said Breakfast show host, Sam Steen.
The ARA City team will share their peak air time with the children and are selling off half-hour time slots in return for a €100 donation that will go to the Luxembourg Cancer Foundation. The Kids' Christmas Take Over Show will take place from 07:00 - 09:30 on the two days. Participants will be co-hosting the show with Sam and Mark and will choose the music, introduce the songs, be interviewed on-air and will be able to send special holiday wishes to their friends, classmates and family. A repeat of the show will be broadcast on Christmas day and each child will receive a recording of their slot.
Places are limited due to time restrictions, so best get in quick to book a fun Christmas experience for your child. To make a reservation, email: aracity@pt.lu, Subject "Kids Take Over".