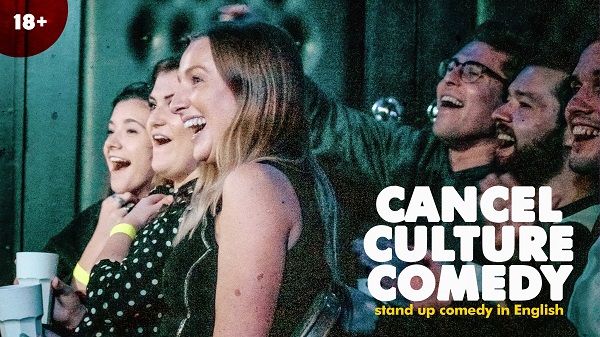 As part of their 35-date European tour, "Cancel Culture Comedy" - stand-up comedy in English - will be appearing in Luxembourg on Saturday 2 September 2023 at 20:00 at the Centre Culturel Altrimenti (5 Avenue Marie-Thérèse) in Luxembourg-ville.
According to the publicity blurb, "this show is not for the easily offended. Expect a night of English comedy at its best on the most controversial topics of today from comedians Victor Patrascan and Diederik Zuurmond. This is a 'safe space' for comedy! It's their job to tell the jokes that would get you fired from your job. "
Those in the audience will hear tasteful jokes about race, gender, religion, identity politics and all the other controversial topics of today.
"Cancel Culture Comedy' has been selling out all across Europe, now is the chance to see it live in Luxembourg. The show was created by Victor Patrascan who is a pretentious stand-up comedian and outrageous social commentator who was born in Romania; he has a unique approach to stand-up comedy, not only through his jokes but for the fact that he produces, promotes, writes and performs his shows all by himself.
For this show, Victor will be joined by the hilarious Dutch comedian, Diederik Zuurmond.
Tickets from €15 for students, group discounts available, online at https://victorpatrascan.com/