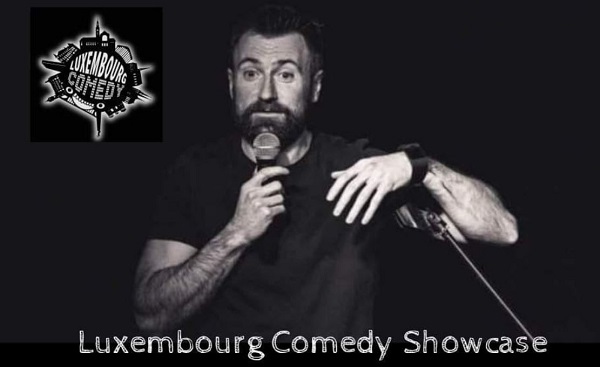 The next edition of the Luxembourg Comedy Showcase in English, organised by Luxembourg Comedy, Joe Eagan Comedy Productions and InternationalComedians.com, will take place on Saturday 25 February 2023 at 20:00 at the Marionnette (15 Rue de Strasbourg) in Luxembourg-Gare.
Headliner Matthew McAloone (Northern Ireland) will take the stage for this English-language show, hosted by MC Joe Eagan (Canada). The support acts are Scott Reuter (Luxembourg) and Carel Van Heerden (South Africa).
Matthew McAloone is a BBC New Act of the Year finalist and a regular at clubs like The Comedy Store, Glee Club, Backyard Comedy, Hot Water and The Stands. He is known for his sublime stories and razor wit.
Attendees may arrive at the venue earlier to eat some pizza beforehand. To reserve a table to eat, call tel.: 481-217. If eating, it is recommended to book a table for 19:15 at the latest to get food orders in before the show
Regular tickets purchased in advance cost €20; a two-person special ticket costs €37. Tickets are available online at: https://billetto.eu/en/e/sat-feb-25-luxembourg-comedy-showcase-in-english-tickets-796376. Tickets at the door cost €25 per person.