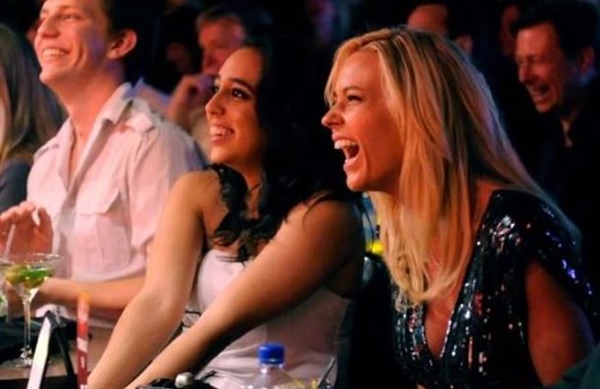 Luxembourg Comedy, Joe Eagan Comedy Productions and InternationalComedians.com have announced that the next edition of their English-language comedy showcase will take place at the Marionnette (15 Rue de Strasbourg) in Luxembourg-Gare on Wednesday 20 April 2022 at 20:00.
Three visiting comedians, Brian Jordan (US), Marco Moretti (Italy) and Loren Mayshark (US), will bring their show "Two Americans & 1 Italian, go figure!" to Luxembourg as part of their Europe tour. Deepu Dileepan (India) will do a guest spot.
The show, hosted by Joe Eagan (Canada), is entirely in English.
The show starts at 20:00, but attendees may arrive at the venue earlier to eat some pizza beforehand. To reserve a table to eat, tel.: 481-217. If eating, it is recommend to book a table for 19:15 at the latest to get food orders in before the show.
Easter Earlybird tickets cost €16 (only 40 tickets on sale until 15:00 on Friday 15 April 2022); Earlybird tickets cost €17.50 (25 available). Otherwise, regular tickets booked in advance (but after the "Earlybird" period) cost €19 per person or €37 for two people. A five-person group special is available for €90 (cash only; reserve via email: lux2022@internationalcomedians.com). Regular tickets at the door cost €25.
Tickets are available online at: https://billetto.eu/en/e/wednesday-april-20-luxembourg-comedy-showcase-tickets-623661