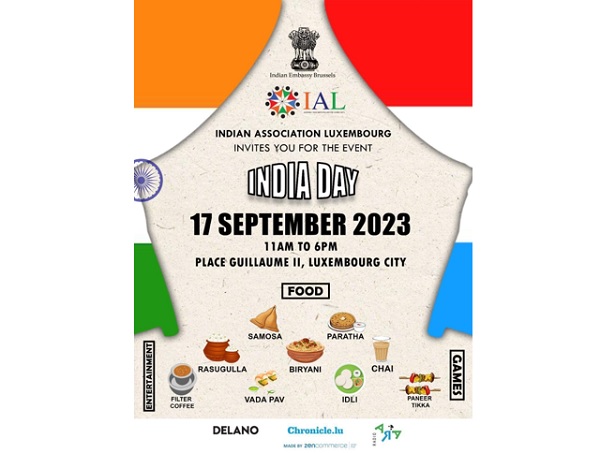 The Indian Association Luxembourg (IAL) has announced that its eighth edition of India Day is being held on Sunday 17 September 2023 from 11:00 - 18:00 at Place Guillaume II in Luxembourg city centre.
The event will have games and live entertainment throughout.
Food: the event will have many traditional foods on offer, with savoury items including samosas, paratha, biryanis, paneer tikka and rasugulla, and sweet items including vada pav and idli.
as well as drinks including chai, filter coffee.
Free entry; no reservations needed.
For further details, see https://ial.lu/.