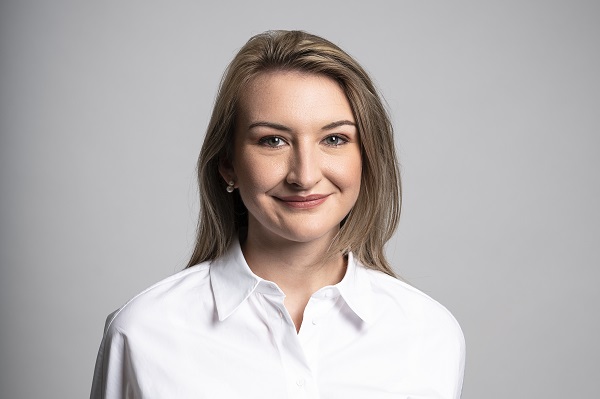 Jade Marie Bajai, Chair of BLC;
Chronicle.lu recently had the opportunity to speak with Jade Marie Bajai, the new Chair of the British Ladies Club of Luxembourg (BLC), about her new role and her vision for the BLC.
In February 2023, the BLC announced Jade Marie Bajai's appointment as its new Chair, after an "extensive internal and external search". Jade succeeded Dawn Butler, who had served as Acting Chair since 2022.
Chronicle.lu: Please tell us a bit about yourself and your previous involvement in the BLC.
Jade Marie Bajai: My first encounter with the BLC was in 2018 on a trip to Bernkastel-Kues Christmas market. On that excursion, I learnt more about the club and realised that its members were not only British ladies, but (very friendly) English-speaking women from a whole array of places. From there, I loosely followed the club but it was really an advertisement that said that it risked dissolution should no one step up as Chair that sparked my attention. It would have been sad to see an organisation with so much heritage fall by the wayside. Moreover, having grown up in a small village, I truly understand the importance of "community" which is something we should defend. I believed that with my private sector experience, I could set the club on the right course again.
I was born in Scotland and studied International Business. From there, I spent one year in the US and then ten in Luxembourg. I work full-time at Banque Internationale à Luxembourg [BIL] as an Investment Strategist, which I love. In my spare time I have a passion for writing; when I read that the Chair is required to write a lot (including a section of our monthly newsletter), let's say I was drawn in like a magpie to a shiny brooch.
Chronicle.lu: In what direction do you hope to take the club going forward? How is membership currently looking and how do you hope to grow the BLC's reach/membership?
Jade Marie Bajai: We have 221 paid members which impresses people when I say it. But compared to our heyday when we had some 700 members, it leaves a lot to be desired. I will use membership numbers as a yardstick to judge my own success. What will be key in boosting those? First, re-emphasising that we are not just a club for British women, we are here to foster a sense of community for ALL English-speaking women in and around Luxembourg. Secondly, I think we need to get it right in terms of events.
Chronicle.lu: Back in February, when your appointment was announced, you mentioned hoping to modernise the club's digital presence whilst respecting its traditions. How do you and your team hope to achieve this?
Jade Marie Bajai: We now have an Instagram account and have garnered over 200 followers in a short timespan. I have also set up a LinkedIn page so we have a presence there too. Moving forward there is a lot we could do, whether it be improving the digital processes that underlie the functioning of the club, or on our webpage. What is important is that in doing so, we always stay true to our history and our principles: We are a nonprofit social club and not a business.
Chronicle.lu: How do recent (and upcoming) events fit into your vision/strategy?
Jade Marie Bajai: Recently I organised a Latino Jam dance workshop in collaboration with Fit For Life Luxembourg. This was something completely different to our usual events and it was highly appreciated by those who attended. By adding such events to our schedule, I think we broaden our appeal, but of course, that doesn't mean stopping any of our "bread and butter" events that are so loved by our members.
Chronicle.lu: What does the future hold for the BLC in terms of events, such as its ever-popular Car Boot Sale?
Jade Marie Bajai: Ah yes, if talking about our "bread and butter events", this is our "bread and butter pudding", so diligently organised each year by Enid [Isaac]. Next year will mark the 30th anniversary of the CBS [Car Boot Sale] and we aim to make it a big one! I truly believe the CBS will only get even better as the years go on - the concept of a circular economy grows more important by the day if countries are to achieve the aims laid out in the Paris Agreement.