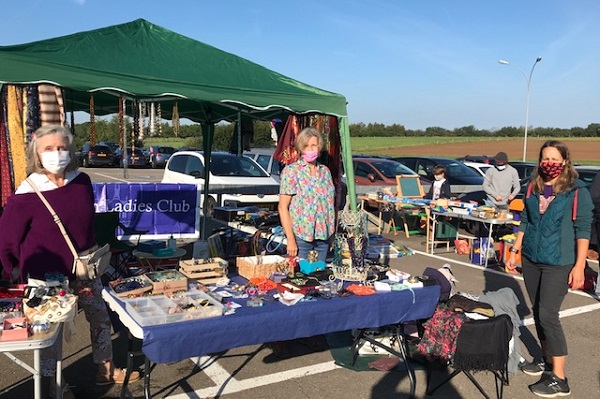 Credit: BLC
The British Ladies Club (BLC) of Luxembourg hosted its 27th annual car boot sale in Luxembourg-Kirchberg on Saturday.
Around 70 cars set up stands on the Adenauer car park in the early hours of the morning, hoping to find buyers for unwanted household items, meet up with friends and make a tidy profit into the bargain.
"This is our main fundraising event of the year", explained Victoria Hodgson, BLC chair. "Money raised from stallholder registrations and from the sale of items on the BLC's own stand raise much-needed funds for our charities!"
A car boot sale is very similar to a traditional flea market and items may be sold as long as they are second-hand and fit in a car boot.
"I was torn between an Armani blouse, a Valentino jacket and a black satin Mango suit", enthused Wendy Casey, BLC PR Manager, who said she has immense respect for
Enid Isaac and the team who organise the day. "And Sue Sanderson and her parking team direct all the cars into their correct spots so professionally", added Ms Hodgson.
Hundreds of visitors were attracted by the September sunshine, including Danial Shaikh, Deputy Head of Mission at the British Embassy in Luxembourg (pictured below on left).