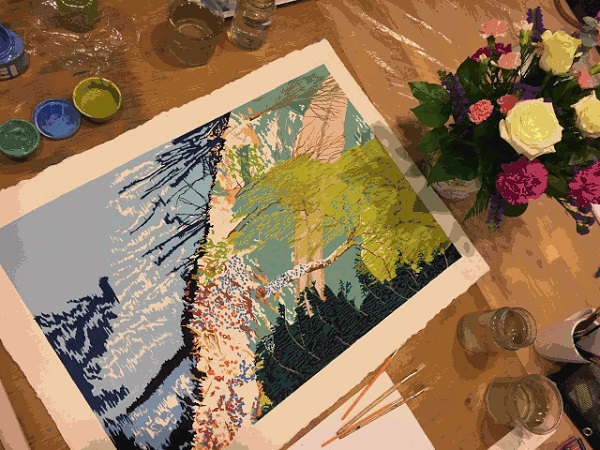 Credit: British-Luxembourg Society
The British-Luxembourg Society has announced that it is organising an art competition with the theme "The Luxembourg Landscape through the Seasons".
The competition is open to all Society members and their immediate family members, as well as anyone interested in joining the Society in the future.
The adult section is for those aged 19 and over, whilst the child section is divided into four age categories: 4-6 years; 7-11 years; 12-15 years; 16-18 years. For this section, parents are responsible for registration for the competition and submission of artworks.
The artwork can embrace one season, some or all the seasons and should focus on landscape but can include figures, wildlife and architecture if so wished.
All artwork must be two-dimensional and can include any media such as pencil, watercolour, oil, acrylic, crayons, oil or chalk pastels, inks and charcoals on paper, canvas or board. Photography is NOT permitted as a medium for this competition.
Artworks may be submitted from 21 May 2021. Judging will take place on Friday 4 June 2021.
The panel of judges comprises: Lynda Jane Shephard, international artist, Council Member of the British-Luxembourg Society and Art Professor at Lënster Lycée International School, Junglinster; Lady Sally Forwood, artist and wife of Sir Nicholas Forwood, a Patron of the British-Luxembourg Society; Simone Habaru, conservator and restorer at the National Museum of History and Art (Musée national d'histoire et d'art - MNHA).
The full details and rules of the competition will be sent out to participants after registration.
For further information and to register, visit www.b-l-s.lu/events/current-events/the-bls-art-competition-2021.