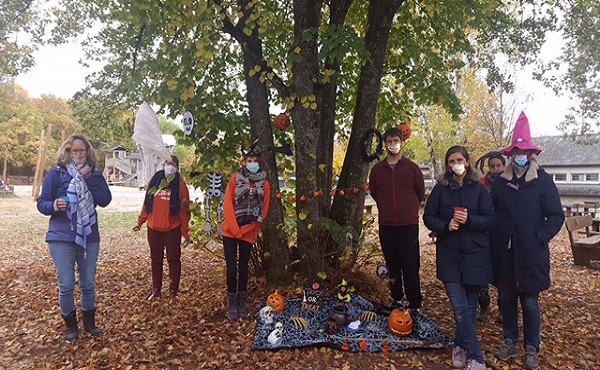 L-R: Clare Jenner; Katy Clay; George Dawkins; Mackenzie Butler; Lara Nikolic; Victoria Hodgson; Pippa Hobson; Credit: BLC
The British Ladies Club (BLC) in Luxembourg held its annual children's Halloween event on Saturday 24 October 2020.
Children and their families enjoyed a thoroughly spooky treasure hunt in Bambesch forest - all in line with Covid guidelines. The children collected tasty treats and up to six creepy crafts to take home.
The BLC commented: "Dressed in their best Halloween costumes, it really was the perfect way to celebrate Halloween safely this year!"