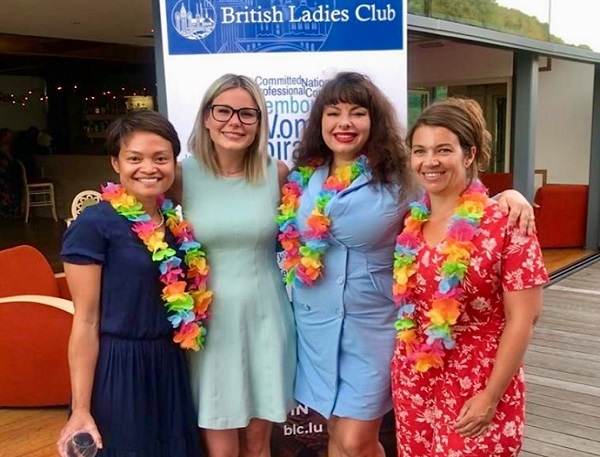 L-R: Ion Indrasti (All About Food); Sofia Kaiser (BLC Events Manager); Jugera Ibrahimi (BLC Chairwoman); Camilla Nunn (Thomson Reuters); Credit: British Ladies Club of Luxembourg / Jugera Ibrahimi
The British Ladies Club of Luxembourg (BLC) recently closed this season's Professional and Entrepreneurial Women series with a final event at Le Sud in Clausen.
Set in a summertime atmosphere, the evening brought together two successful ladies, Camilla Nunn, Director at Thomson Reuters and Ion Indrasti, a successful chef who runs her own business in Luxembourg.
Both women shared with the guests their paths in life, which took them from working in a male-dominated environment such as north sea oil drilling platforms a to the chef industry, which remains dominated by men, even though women are bringing new energy to professional kitchens. Camilla Nunn and Ion Indrasti similarly shared their views on work/family balance, with the former, a single mother of three, highlighting the flexibility provided by her company. For her part, Ion Indrasti stressed how the entrepreneurial path that she took helped her to better manage her time, whilst also focusing on family.
The evening ended in a friendly atmosphere with the guests enjoying a glass of crémant.