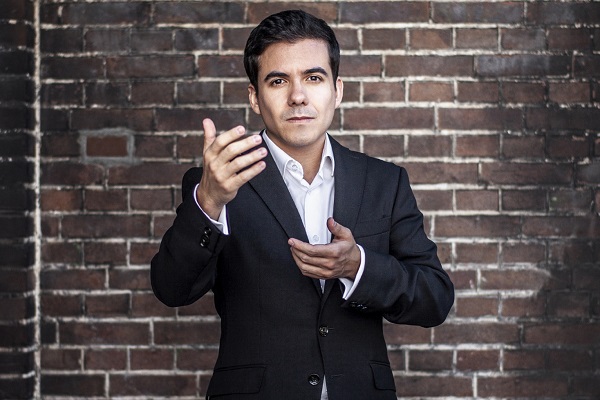 Nuno Coelho; Credit: Elmer de Haas
The Luxembourg Philharmonic Orchestra (Orchestre Philharmonique du Luxembourg - OPL) will play a concert at CAPE Ettelbruck on Thursday 11 November 2021 at 20:00.
For this new concert, the OPL will play under the direction of Nuno Coelho, a young and talented Portuguese conductor. The orchestra will open the evening in the company of Spanish pianist Javier Perianes with Mozart's Piano Concerto No.21, in the traditional sonata form. The OPL will next perform the Variations on a Theme by Haydn, Op. 56 by Johannes Brahms and then the Dances of Galánta by Zoltán Kodály.
Born in Porto (Portugal) in 1989, and trained in Zurich (Switzerland), Nuno Coelho is currently guest conductor of the Orquestra Gulbenkian. He was the 2017 winner of the prestigious Cadaqués Orchestra International Conducting Competition and a finalist for the Nestlé and Salzburg Festival Young Conductors' Award. From 2015 to 2017, he was assistant conductor of the Nederlands Philharmonisch Orkest.
Javier Perianes was named Artist of the Year 2019 at the International Classical Music Awards and has won several prestigious competitions. Born in Nerva (Spain) in 1978, he is a regular participant in many renowned festivals in his home country and around the world. His international career has led him to play in the most prestigious concert halls with some of the best orchestras in the world, under the direction of conductors such as Barenboim, Dutoit, Maazel, Mehta, Dudamel, Oramo, Temirkanov, Jurowski and Harding.
Tickets for this concert cost €31 (€15.50 for under-26s) or €1.50 with a Kulturpass, and can be reserved via email: billetterie@cape.lu or via tel.: 2681-2681.