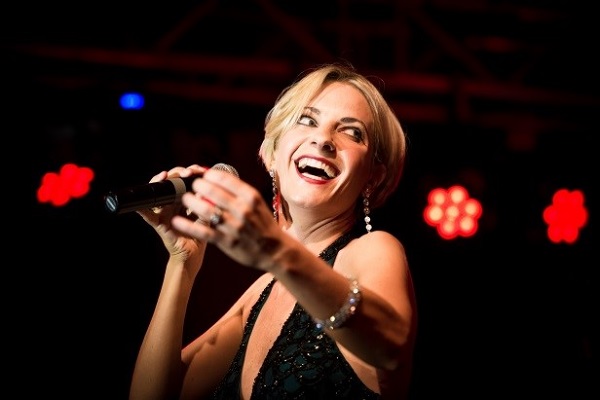 Rock Le Cabaret!, the show that was scheduled to take place at the Casino2000 in Mondorf on 30 October, has been postponed until 25 June 2021.
Rock Le Cabaret! is a modern rock opera containing French songs by Jacques Brel, Edith Piaf, Charles Aznavour and Kurt Weill, presented in a modern form with a rock and pop style. Thanks to her storytelling skills, Adrienne Haan brings to life the musical repertoire by mixing historical facts and personal experiences related to one or the other song she performs, offering her audience a unique, entertaining and even instructive show.
She was named "First Lady of the Cabarets" by the Wolf Entertainment Guide NYC and qualified as a high-flying artist by the Huffington Post. A singer, producer and composer, she has toured the world several times and has performed in the United States, Australia, China, Israel, Turkey and South America.
No other singer before her has dared to combine classical French song with rock music. This unusual encounter between Jacques Brel and Metallica, Edith Piaf and Van Halen, Charles Aznavour and the Bee Gees, Kurt Weill and Lloyd Webber, is a tour de force and a total success.
Rock le Cabaret! is THE show to share with family or friends. A show for the new generation.
Doors open 19:30. The show starts at 20:30
Tickets cost €25 from www.casino2000.lu - for further details, see https://casino2000.lu/en/events/adrienne-haan-rock-le-cabaret-2/