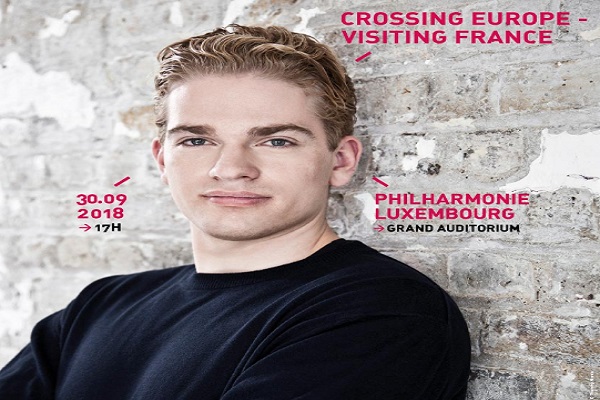 German pianist Joseph Moog will be performing at the opening concert of the Orchestre de Chambre du Luxembourg on 30 September 2018 at the Philharmonie at 17:00.
The "Crossing Europe - Visiting France" concert will see international pianist Joseph Moog play classics such as Claude Debussy's "Prelude to the Afternoon of a Faun", Camille Saint-Saëns' "Piano Concerto No. 5 'The Egyptian'" and Maurice Ravel's "Le Tombeau de Couperin" under the direction of Shiyeon Sung Dirigentin.
The concert will last 70 minutes.
Tickets should be reserved via email: silvia.ebert@ocl.lu or online at philharmonie.lu.