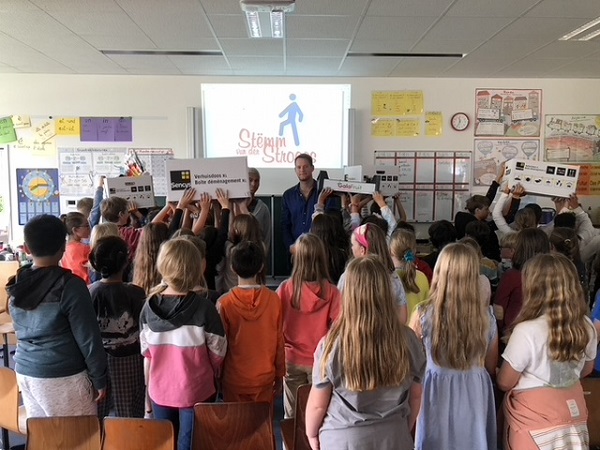 Credit: Stëmm vun der Strooss
Pupils at a school in the municipality of Helperknapp in central Luxembourg recently donated six boxes of chocolate to Stëmm vun der Strooss, a local non-profit organisation which supports homeless people and vulnerable members of society.
It all started with a call for donations from the parents' association of the municipality of Helperknapp. In response, pupils from the municipality collected chocolates, which were then handed over to Bob Ritz, Communications Officer of Stëmm vun der Strooss, at the primary school of Boevange-sur-Attert on Friday 10 June 2022.
At the invitation of the president of Helperknapp primary school, Laurent Kohl, Bob Ritz and his intern Avelino Robalo presented the organisation on this occasion to about 60 pupils, in the hope of raising their awareness of the current precarious situations in Luxembourg.
A total of six boxes of chocolates were delivered to the social restaurant of Stëmm vun der Strooss in Luxembourg-Hollerich. There, the chocolates will be distributed to the customers of the organisation.