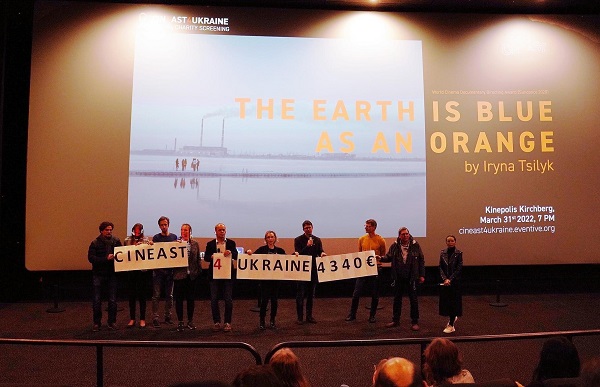 Credit: CinEast
CinEast, the Central and Eastern European Film Festival in Luxembourg, has announced that its recent charity film screening raised more than €5,000 for victims of the Russia-Ukraine war.
CinEast, in collaboration with LUkraine asbl (a local non-profit organisation representing the Ukrainian community in Luxembourg), organised a charity screening of the Ukrainian-Lithuanian documentary "The Earth Is Blue As An Orange" at Kinepolis Kirchberg on Thursday 31 March 2022.
Through this event and additional donations, the organisers raised a total amount of €5,432.52. CinEast will transfer this money to LUkraine asbl to be used for the purchase and delivery of medical supplies to Ukraine.
The charitable project "CinEast4Ukraine" currently remains open, with other actions and initiatives to be announced. To donate to this project, visit: https://cineast4ukraine.eventive.org/donate