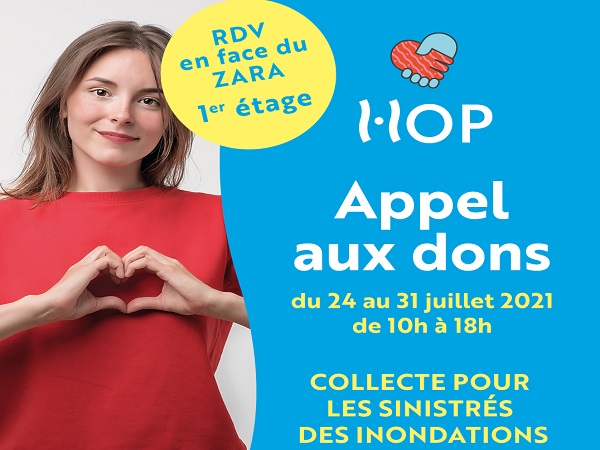 Following the floods that recently hit Luxembourg, the Kirchberg Shopping Center is organising, in partnership with Caritas Buttek and Croix-Rouge Buttek, a donation drive for flood victims this week.
From 24 to 31 July 2021, members of the public can find a donation point in front of ZARA on the first floor of Kirchberg Shopping Center.
To help flood victims meet their basic needs, the public is asked to donate the following items: dry and preserved foodstuffs; hygiene products, such as soap, shampoo, shower gel and nappies; clothing, such as jeans, underwear, t-shirts and shorts (in sizes XS, S and M).
The non-profit organisations involved, in coordination with the various national social organisations, will distribute these items among the victims. Should there be more donations than needed, the remaining items will be given to other vulnerable families in Luxembourg.