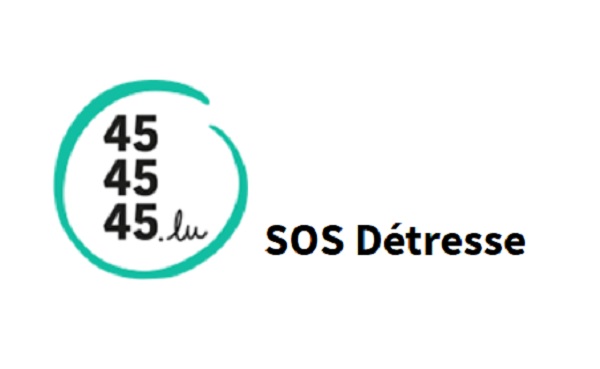 SOS Détresse, a helpline in Luxembourg offering support via telephone and online, has announced that it is seeking English-speaking volunteers to participate in a training course that will lead eventually to the establishment of a new English-language helpline service.
For more than 40 years, the aim of SOS Détresse has been to offer anonymous and confidential support to anyone who needs it. Whether by telephone or online, the team of volunteers have undergone in-depth training and are there to support those in need.
Every year, there are new training courses for people interested in volunteering in the association. Starting this year, SOS Détresse is offering new training courses in English with the aim of introducing an English-language helpline. These training courses last one year and prepare the volunteers for their work. After the training course, volunteers agree to field telephone calls two or three times a month and to take part in supervisions and ongoing training on a regular basis.
The next training course in English will start on 21 September 2021. Information interviews have already begun.
This year more than any other, SOS Détresse is looking to expand its team of volunteers. The COVID-19 health crisis has led to more distress but also higher needs for emotional support and human interactions.
Prerequisites for volunteers are having a genuine interest in interactions with people (even when they are in distress), knowing their own psychological limits and enjoying teamwork.
Anyone interested in becoming a part of the new English-speaking team is invited to contact SOS Détresse via email:
volunteering@sosdetresse.lu
.