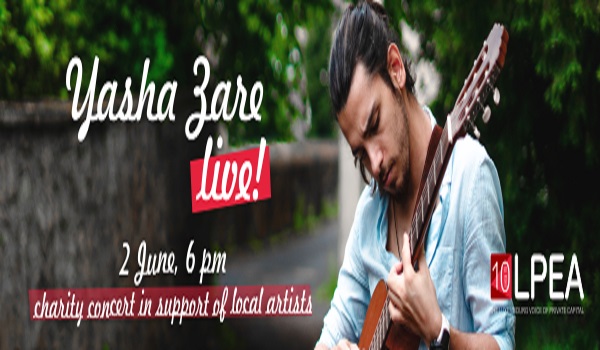 Yasha Zare;
The Luxembourg Private Equity & Venture Capital Association (LPEA) has announced that it is holding its second charity concert in support of local artists with Yasha Zare on 2 June 2020 at 18:00.
Yasha Zare moved to Luxembourg from Iran several years ago and has been performing in public since. Yasha feeds on creativity. He adores music, painting and photography. Since the beginning of the pandemic, he lost the opportunity to do his job and perform.
All money gathered from this concert will be transferred to Yasha Zare without any extracted fees. Donations can be made via bank transfer to the LPEA COVID-19 initiative for local artists account: LU 12 00 19 57 55 05 22 40 00 / BCEE (SWIFT CODE: BCEELULL).
This concert follows the success of the association's first charity concert for local artists. A total amount of €4,500 was collected to support Professor Yuri Klempert in the time of the coronavirus crisis.
Register for this second concert at https://us02web.zoom.us/webinar/register/WN_t0PuSINxQsKoYMw87E3EcQ.