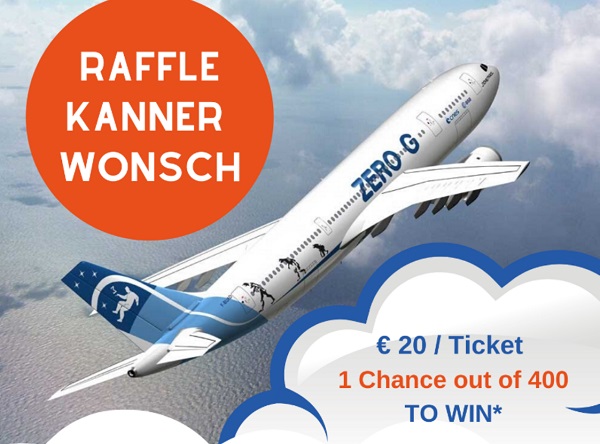 The Kanner Wonsch Luxembourg foundation, previously known as Make-A-Wish Luxembourg, has announced that the first gravity-free flight from the Grand Duchy has been cancelled due to the current situation surrounding COVID-19 (coronavirus).
Back in November 2019, Kanner Wonsch-Luxembourg launched a raffle for the chance to win a trip on the Grand Duchy's first Zero-G" flight, originally scheduled to depart on 17 April 2020 from Luxembourg Airport.
The foundation assured that the winning tickets will be drawn and the raffle winners notified once the notary is available. The new date and location of the flight will be shared soon.
The raffle winners will join 15-year-old Noah, who suffers from aplastic anaemia, on this once in a lifetime experience.