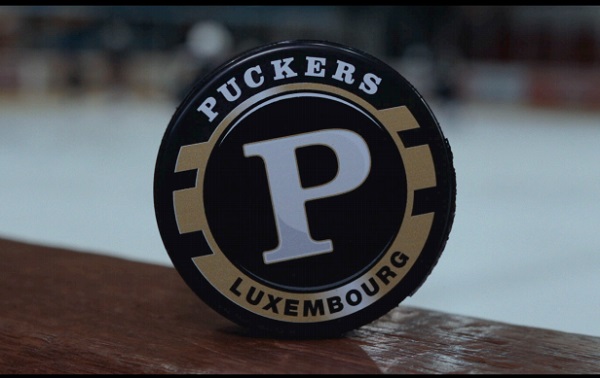 Credit: The Spirit of the Game
Kinepolis Kirchberg will be screening "The Spirit of the Game" to raise funds for Fondation Sarah Grond on Sunday 15 December 2019 at 14:00 (Screen 2).
"The Spirit of the Game", an ice hockey feature film directed by UK-born Luxembourgish national Liam McEvoy, offers a behind the scenes look into the "Luxembourg Puckers" ice hockey team. With over 20 different nationalities and an average team age of 44 years old, the Puckers are arguably the most diverse sports team in the world.
"The Spirit of the Game" takes audiences on the 2017/18 season as the Puckers challenged to win the French Ice Hockey Trophée Loisir (now Trophée Federal), a competition featuring 65 teams from across France and Luxembourg. The Puckers must balance being good husbands and fathers with work-life to compete in a league that requires its champions to travel over 4,000km per season and compete three times in 24 hours in the playoffs.
This special fundraising screening, presented by Fondation Sarah Grond, will support the foundation, the mission of which is to help families and children in need, either directly or indirectly by providing financial or other help in Luxembourg or abroad. The main objective is to help families and children that have lost one or both parents.
Concerning the connection to "The Spirit of the Game", Liam McEvoy explained how the foundation was created by the captain and head coach of the "Luxembourg Puckers" ice hockey team, Yves Barthels, after he lost his life partner this past year to a sudden and unexpected illness - leaving behind two small children. Yves Barthels features heavily in the film and is also credited as an executive producer. The film is also dedicated to Sarah Grond, as well as Anthony Lutov.
The event is open to the public and tickets are on sale now for €15 per person. All proceeds go to Fondation Sarah Grond. To book tickets, visit https://fondation-sarah-grond.app.rsvpify.com. Payment can be made as a direct donation to the foundation via Digicash or bank transfer or in cash on the day of the event.