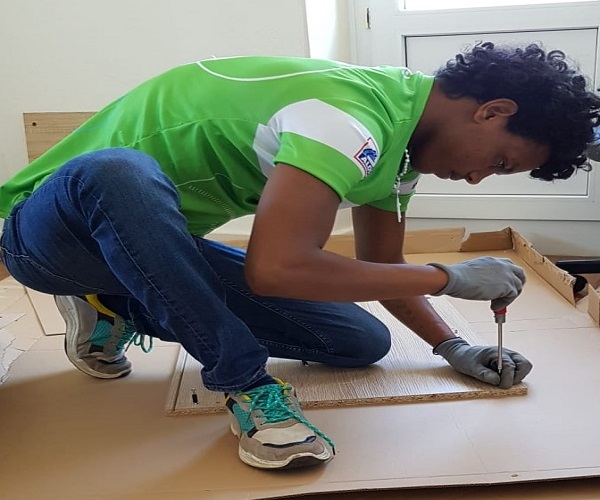 Credit: Caritas Luxembourg
This summer, for the sixth time in a row, young refugees that Caritas Luxembourg accompanies in its homes and services for refugees, had the opportunity to participate in educational projects.
About sixty young people between the ages of 16 and 25 volunteered to take part in these projects, supervised by educators and technical agents. Some of the participants signed up due to boredom during the school holidays and a desire to do something useful during their free time, others felt lost and wanted some hands-on experience of a job well done.
The educational projects of Caritas Luxembourg are offered in professional fields such as building work (painting, decorating, minor repairs...), maintenance of green spaces, cleaning, moving and storage. As a result, while making their own living space and that of other refugees more pleasant, young people acquire professional skills that will be useful for their future, developing their manual skills, broadening their vocabulary, learning to work in a team and respecting schedules and instructions, people and equipment.