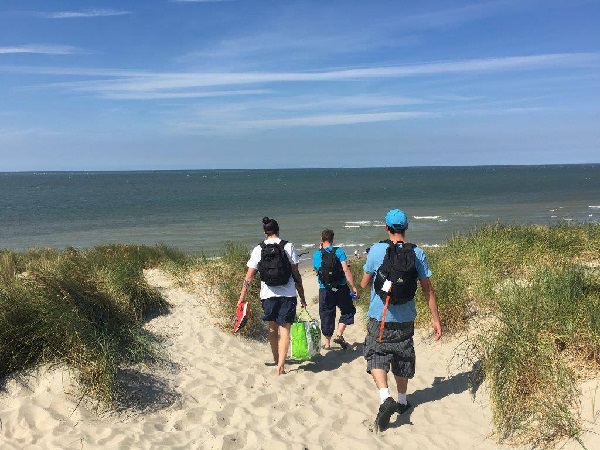 Credit: FAL
The Fondation Autisme Luxembourg (FAL) is looking for volunteers to help out at their summer camps for people with Autism Spectrum Disorder (ASD).
Every year, the FAL Leisure and Volunteering Service organises some 20 summer camps in Luxembourg and abroad. Most take place during the school holidays. The next dates will be 24 to 30 August, 31 August to 6 September and 7 to 13 September 2019.
To help maximise the benefits of these camps for participants, the FAL is looking for people to accompany children, teenagers and/or adults with ASD. This offers one-on-one personalised support for attendees.
Candidates wishing to help out should be aged 18 or over and speak English, Luxembourgish, French or German. Catherine Fouss, Manager of the Leisure Service, added: "Accompanying persons are asked to participate in an introduction to autism before their departure on a holiday week. Candidates must be motivated, open-minded and respectful of people with disabilities".
In return, volunteers will receive an allowance of €25 per day and the FAL will pay for their transport, accommodation, meals and activities.
Commenting on this unique service, Catherine Fouss stated: "People with ASD who call on us cannot benefit from similar services anywhere else in the Grand Duchy of Luxembourg. Thus, it is essential that the Fondation Autisme Luxembourg can continue to offer and develop the services of the Leisure service".
Potential volunteers are invited to contact the FAL Leisure Service via email: loisirs@fal.lu or via tel.: 269-111-1 or on the FAL website at www.fal.lu.
Financial donations are also welcome to the account BCEELULL LU82 0019 1300 0445 5000.