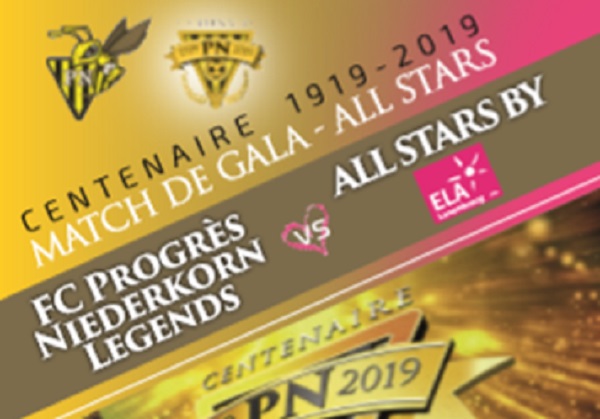 The Jos Haupert Stadium in Niederkorn will host a charity football game for ELA on Saturday 8 June 2019, from 10:00.
Nine years ago, the ELA Luxembourg held a unique charity football game at the Josy Barthel Stadium. The game supported children affected by the rare disease, Leukodystrophy. The event raised public awareness of this genetic disease impacting 20 to 40 births every week in Europe.
On 8 May 2010, Zinedine Zidane, ambassador of the association, and Jeff Strasser, loyal to the cause since the beginning, played a football game against an ELA team of former Luxembourg National Team players. Next month, for the centenary of Football Club "Progres Niederkorn", the ELA is organising another charity game, this time between the "FC Progres Legends" and "All Stars by ELA". All profits will be donated to ELA Luxembourg
Former international players having won numerous titles in the best European championships will join the "All Stars by ELA" team. Invited by ELA ambassadors Jeff Strasser and Louis Saha, these players will be coming from Luxembourg, France, Belgium, Germany, Switzerland and Portugal. On Saturday, they will all fight with ELA against the disease, during this solidarity day.
This year, the programme has been extended to allow some children and adults, athletes or spectators, the chance to be part of the ELA team and play in this charity game.
The day will begin at 10:00 with the main charity game kicking-off at 18:00.
Tickets will be available for sale on site or in other normal selling points for €10, €20 or €50. For further details and the full programme, see www.ela-asso.lu or www.progres.lu.