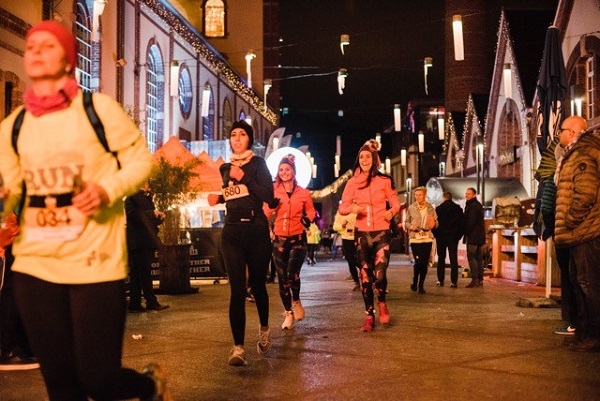 For the fourth year running, the "Run in the Dark" event took place in Luxembourg city centre on Wednesday evening.
As darkness fell, more than 750 runners gathered in the Rives de Clausen, and took to the city centre streets, a river of red lights making their way through the historic city centre.
The Luxembourg runners joined 25,000 people around the world in more than 50 locations who got up from their armchairs and televisions or left their offices, pulled on their running shoes, slipped on their red flashing armbands and hit the road. Together, they were part of a living light show flowing through the streets like lava, and join an incredible global event for a great cause.
This unique event is to raise funds for spinal cord injury, for the Mark Pollock Trust. The participants raised toast to Mark Pollock at the post-race event, sponsored by ING Luxembourg and the Big Beer Company.
"The atmosphere was electric at the start," said Jane Murray, the Irishwoman who is the local contact for the Trust in the Grand Duchy. "I am overwhelmed with the support for this event in Luxembourg, raising funds for important research into spinal cord injury. We look forward to 2018 already!".
The event is hugely popular, doubling in size this year and is kindly sponsored by ING Luxembourg, Kerry Group Luxembourg and the Big Beer Company, and supported by People-First Luxembourg.