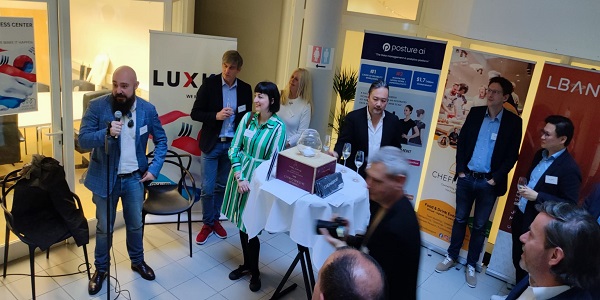 Credit: LUXKO
Local consulting firm LUXKO has announced that the inauguration of the LUXKO - Korea Business Center (KBC) took place in Steinsel on Friday 21 April 2023, in the presence of the Honorary Consul of South Korea, Jean Wagener, and representatives of the Luxembourg Chamber of Commerce, Luxembourg's Ministry of the Economy, Paul Wurth InCub and the Luxembourg Business Angel Network (LBAN), among others.
According to LUXKO founder Seungeun "Semi" Park, the firm's participation in the Luxembourg economic mission to Seoul in November 2022 resulted in LUXKO receiving official accreditation as a consulting partner from the South Korean government to support the expansion of Korean business to the European Union. This in turn led to the launch of the LUXKO KBC.
In a recent press release, Ms Park described this centre as "a one-stop shop" aimed at enabling Luxembourgish innovation to "easily expand" to the South Korean (and East Asian) market and allowing South Korean investors to "choose Luxembourg as [their] EU landing place."
More specifically, according to the press release, LUXKO will offer "a turn-key system" which covers market development project, technical support of after sales, strategic partnerships, HR recruitment and investor relation services. It will also support Luxembourg companies looking for growth market partners from South Korea for their business development.
Seungeun "Semi" Park stated: "LUXKO Korea Business Center- Where Luxembourg meets Korea! We make it happen, as a gateway to [the] EU and Asia."
The LUXKO KBC is located at 35 Rue JF Kennedy, L-7327 Steinsel.