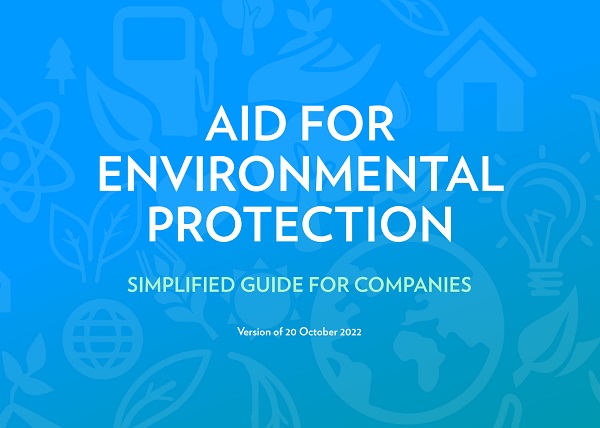 Credit: MECO / Luxinnovation
Luxembourg's Ministry of the Economy and national innovation agency Luxinnovation recently published a simplified guide for companies wishing to benefit from aid schemes for environmental protection.
Designed in a user-friendly, practical and simplified way (according to the authors), this guide focuses on financial aid (subject to the amended law of 15 December 2017 on aid schemes for environmental protection) which is considered likely to interest many companies, namely:
- aid for environmental studies to assess the impact of the company's activity on the environment and obtain recommendations to reduce this impact in the relatively short term (Fit 4 Sustainability programme), and to obtain targeted expertise with a view to investing in favour of environmental protection;
- aid for investment in technologies or installations that make it possible to exceed the applicable environmental standards;
- investment aid for energy efficiency measures;
- investment aid for the production of renewable energies.
The guide details these different aid schemes through case studies and examples with figures. It is available in French and English; a German version will follow shortly.
The guide can be downloaded from the Luxinnovation website: https://www.luxinnovation.lu/fr/medias/toutes-les-publications/.