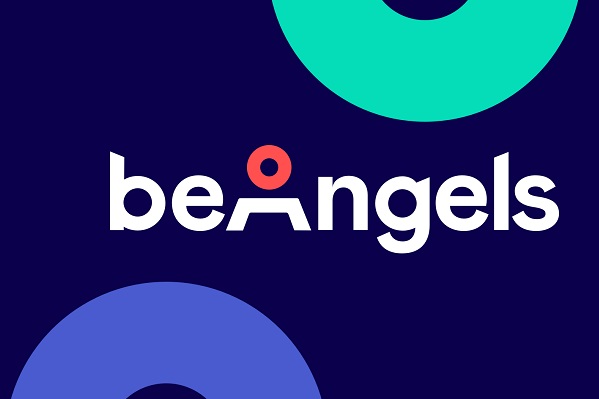 Belgian business angels network BeAngels has announced that it is expanding its activities to Luxembourg.
The acceleration of the digitalisation of BeAngels' offer due to the COVID-19 pandemic has created new opportunities for the Belgian network. The broadcast of startup pitches live from Belgium as well as the possibility of following a project and its investments online have allowed the network to create an antenna in the Grand Duchy. The goal is to recruit 100 members within two years and to offer Luxembourg startups an additional funding opportunity.
Until now, BeAngels recruited a few Luxembourg investors in an "anecdotal" way. With the digitalisation of the network's offer, around fifteen Luxembourg members (residents and cross-border workers) have been recruited since September 2021.
The new antenna offers increased flexibility to new Luxembourg members who can now choose whether they prefer to attend the pitches from home or join other members to watch the broadcast in a place prepared for this purpose in Luxembourg, followed by a cocktail and networking evening.
According to Benjamin Tillier, Chapter Lead Luxembourg for BeAngels, it was essential to keep the networking dimension: "In my eyes, this part of the events is just as important as that of the pitches. It not only allows you to meet new members, but also to interact with the community, whether on different projects or other subjects. This is the reason why we are going to organise each event in a different location in Luxembourg from December".
With the opening of this new branch, BeAngels hopes to gradually find its place in the Luxembourg startup ecosystem by selecting and presenting more local projects, which should in turn attract more Luxembourg investors wishing to invest in the local economy.
"As a Belgian living in Luxembourg for about fifteen years, I see the efforts and investments of the government aimed at offering young creative startups the best possible environment to develop. Gradually, and by aligning ourselves with all the players in the ecosystem, I am convinced that BeAngels will be able to participate modestly in this great project", added Mr Tillier.
During a recent presentation of the BeAngels Luxembourg project in the premises of Luxinnovation, Stefan Berend, Head of Start-up Acceleration, welcomed this initiative: "Any organisation which contributes to promote and support innovation in the economy through startups is obviously welcome in Luxembourg. We will be happy to support the BeAngels team in the coming months, so that it can quickly integrate our ecosystem and eventually offer an additional alternative of financing and support to our entrepreneurs".
Stephane Pesch, CEO of the Luxembourg Private Equity and Venture Capital Association (LPEA), shared this opinion: "The arrival of BeAngels in the Grand Duchy is excellent news because it will further accelerate the transformation of our digital economy and will facilitate the development of new innovative startups and young shoots. Several opportunities for collaboration between the LPEA and BeAngels have already been identified and will certainly be implemented in the coming months".
The portfolio of BeAngels members includes Yotako, whose "design-to-code" solution benefits from a plug-in with Adobe XD, and Passbolt, which recently raised €2 million to continue its growth in the field of password security for businesses.
"We have been in contact with the Luxembourg ecosystem for many years, and we are pleased to note that it is increasingly dynamic and supports the development of particularly innovative and ambitious companies, which obviously appeals to business angels", commented BeAngels CEO Claire Munck.
Diego De Biasio, CEO of Technoport, added: "As an incubator for tech startups, we are delighted to observe this development and welcome BeAngels Luxembourg. Yotako and Passbolt, cited above, are currently hosted with us and this shows that the potential for synergies is real. This Luxembourg branch will only increase the opportunities to find the right financing and support for our entrepreneurs".
In January 2022, an investment group made up entirely of Luxembourg members will be launched: 20 members will invest in three Belgian and / or Luxembourgish projects over a period of one year. Each member of the group will bring a €15,000 ticket. Supervised by coaches, participants will receive training in eight intensive modules on themes to learn the mindset, secrets and techniques for investing in successful startups, as part iof the BeAngels Academy.
A few places are still available in the group. A launch party will be organised at House Seventeen on Thursday 9 December 2021 (registration via the BeAngels website).