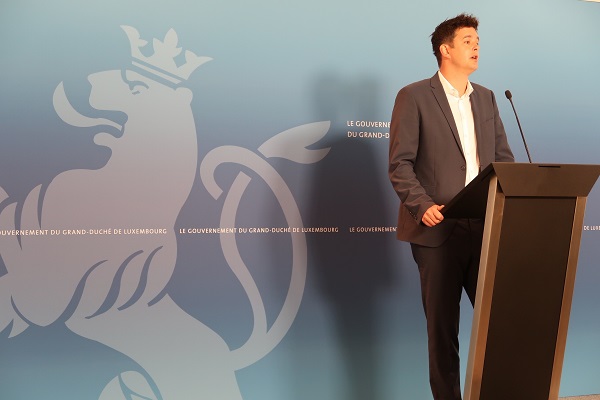 Lex Delles, Luxembourg's Minister of Tourism; Credit: MECO
Following this morning's press conference with Tourism Minister Lex Delles, Luxembourg has unveiled further details of its plans to position itself as a digital business event destination.
As a result of the COVID-19 pandemic, Luxembourg's business event sector must meet new expectations from conference organisers. New digital instruments such as webinars, live meetings, virtual reality, hybrid events have set new standards in the organisation of professional events. The level of digitalisation of the sector plays a major role for the competitiveness and attractiveness of the destination at the international level.
According to the Ministry of Tourism, the digital transformation of the sector already started has been accelerated thanks to the current context. A diagnostic of existing devices and infrastructures as well as trend prospecting in the digital field is underway in order to identify new digital opportunities. This work undertaken for reflection is though to give a strategic advantage to Luxembourg by positioning the country as the first to establish a digitalisation plan for the business events sector at the national level in Europe.
Programmes run by the Ministry of the Economy such as "Fit 4 resilience" and "Fit 4 digital" are being implemented to support and assist businesses in the digital transition. Following this analysis, it is considered crucial to support the players in the acquisition of new technological equipment while offering them training in digital technology and support for the transformation of information systems.